"High School Rapper" Contestant Jang Yong Joon and father publicly apologize and resign
After receiving praise for his rapping skills on the show, Jang Yong Joon's past SNS comments were brought back into the spotlight, causing both him and his father to withdraw from their current positions.
Jang Yong Joon was one of the most widely talked about contestants after the first episode of High School Rapper, but his past messages and tweets have come back to light and ultimately forced his withdrawal from the show.
In a leaked Facebook conversation between Jang Yong Joon and a friend, he can be seen cursing about his own mother, a former MBC announcer, saying "My mom is bitching out loud on purpose so my dad can hear it. Fucking hell, but she doesn't say anything about me smoking, fuck this." Later in the same conversation, he can also be seen asking his friend to beat up his mother, asking "Can you just come over here and beat her up? My mom, come beat her up."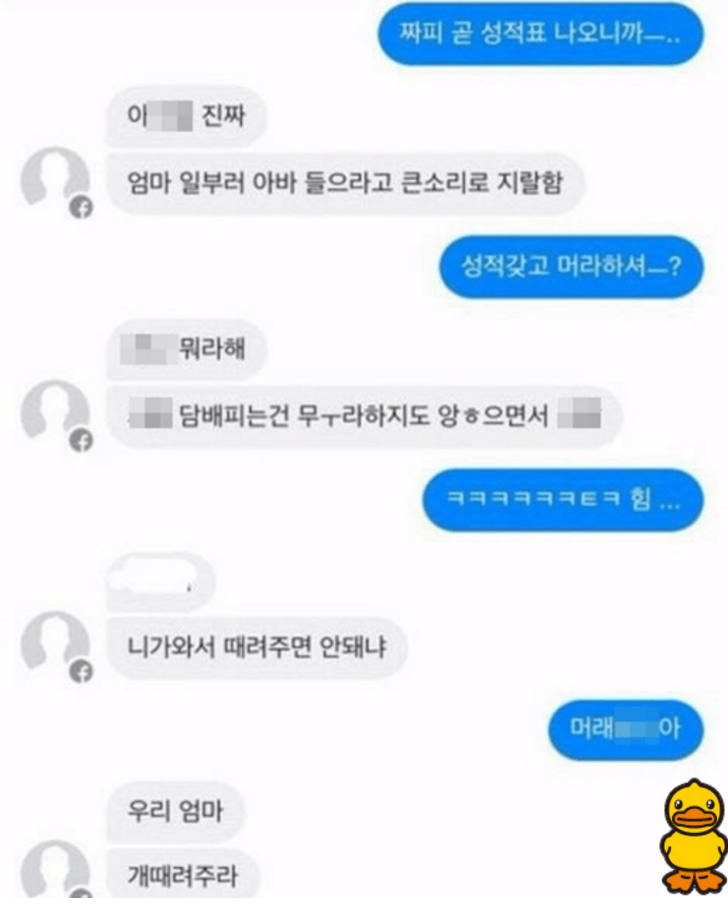 Jang Yong Joon is also suspected of posing as rapper Swings on Twitter, changing his username to Moon Swings and attempting to solicit a prostitute, saying things such as,
"Give me your LINE ID please~"

"I would like a prostitute, could we follow each other so we can DM each other?"

"Do it with oppa."

"Noona is so pretty"

– Jang Yong Joon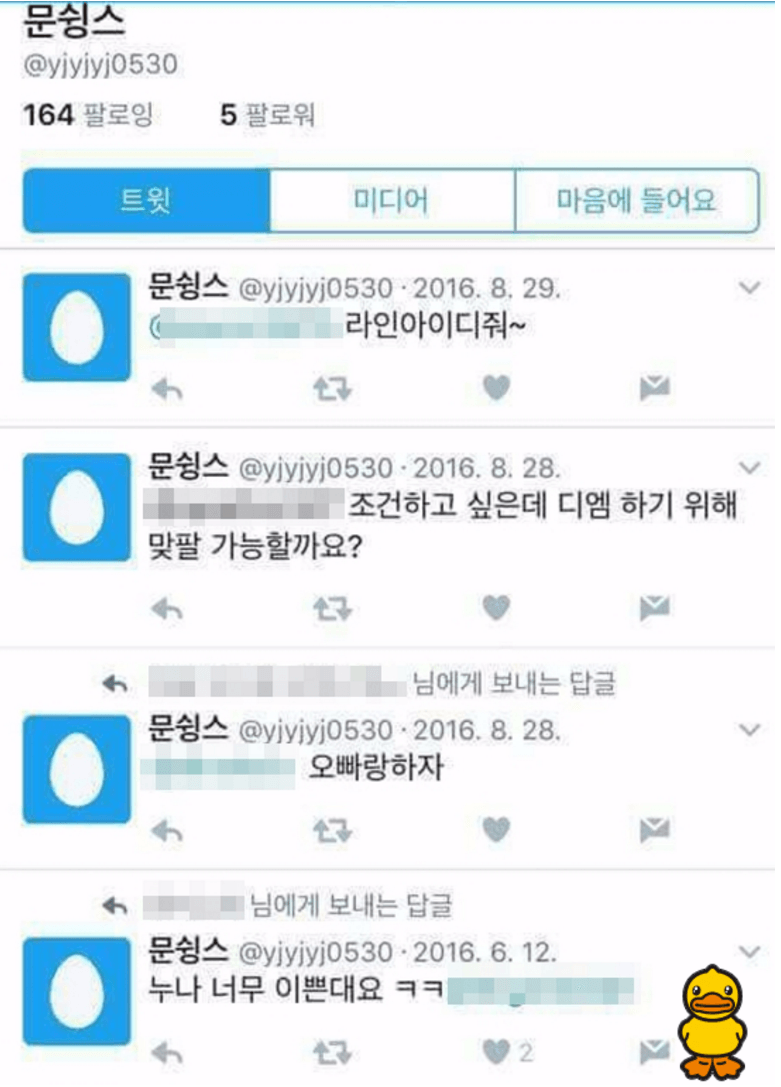 Jang Yong Joon's father is politician Jang Je Won, and he released an apology through his personal Facebook account, saying,
"Once again, I was unable to sleep at all last night.

I apologize to all of the citizens of Korea.
I also apologize to everyone who has been hurt by this situation.
Everything that has happened is my fault.

I bow my head in apology to the people who watch over the Bareun Party and the party members.
I only recently became a politician who wanted to be righteous, but I have already failed.
I will step down from my positions as party spokesperson and chair in the Busan City Council.

I will take this time to look at myself and reflect on my actions.
I will reflect on my actions of not being able to properly educate within my home.
I will take this time to repent for both my sins and my son's.
Once again, I beg on my knees and ask for forgiveness."

– Jang Je Won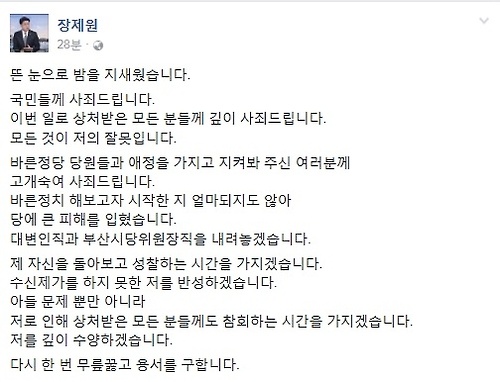 This has ultimately culminated in Jang Yong Joon announcing his departure from the show through his hand-written letter.
"This is Jang Yong Joon, who appeared on "High School Rapper".

First of all I would like to bow my head in apology to everyone I hurt and disappointed with my actions. I know this is something I can't reverse no matter what I say or do. However, I believe that I should make my stance on this matter known, and so I will apologize through this letter.

I want to apologize to my friends and my parents, who I have hurt with my inappropriate words and actions back when I was a student. I was a sensitive teenager at the time and was going through puberty, trying to decide whether to pursue education or music, and had conflicts with my parents. The mental toll it took on me was improperly expressed to my parents and friends. I did not mean the words I said back then, and looking back, I am extremely embarassed and apologetic to them. I also sincerely apologize about the words I said on Twitter. That was out of curiousity, I did not meet anyone through that.

I know that I am at fault for writing what I have posted. I couldn't even read the screenshots that were posted properly because I felt so embarassed and apologetic.

I don't think that all of my faults from the past could be forgiven through this letter. I wrote this to apologize to those I have hurt.

I apologize once again."

– Jang Yong Joon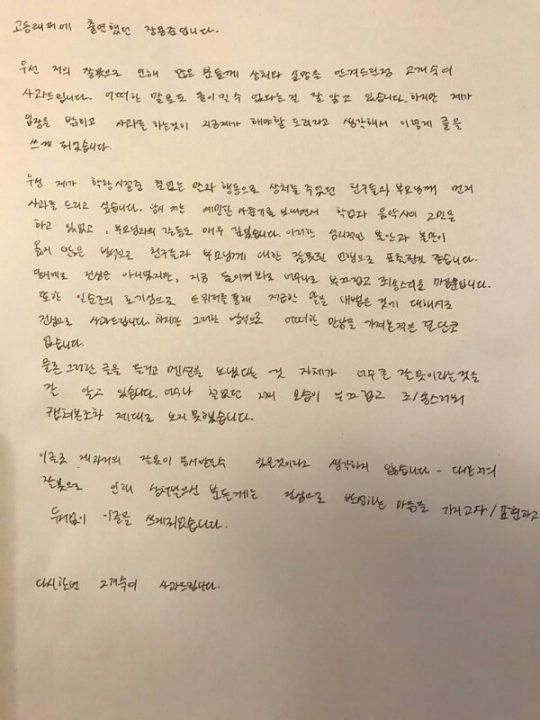 Source: Dispatch 1, 2, Naver Blog, Tenasia
Share This Post