Hollywood Korean American actor Ki Hong Lee to marry longtime girlfriend
A photo announcing Korean American actor Ki Hong Lee's wedding date to his longtime girlfriend and now fiance, Ha Young Choi, was posted and later found by netizens.
According to a user's post on Insights Korea, the actor will be marrying Choi on March 7th in Tujunga, California (about half an hour north of Los Angeles) in a private ceremony and the two have even created their registry at Pottery Barn.
The photo that announced their engagement and upcoming wedding featured a photo which Choi posted on her Instagram account for their four year anniversary on June 9th last year.
Following the news, fans from all over the world have left their good wishes and congratulations in Korean and English for the couple on recent photos that both Choi and Ki Hong Lee have posted Instagram.
Ki Hong Lee was born in South Korea before his family immigrated to the United States when he was five years old.
The 28 year-old actor caught headlines and became one of the most recognizable Asian American faces in media following his role as Minho in the Hollywood blockbuster Maze Runner. He was also #4 in People Magazine's "2014 Sexiest Men Alive" edition right behind fellow Hollywood actors Chris Hemsworth, Chris Pratt, and Jamie Dornan.
Congratulations to the soon-to-be married couple!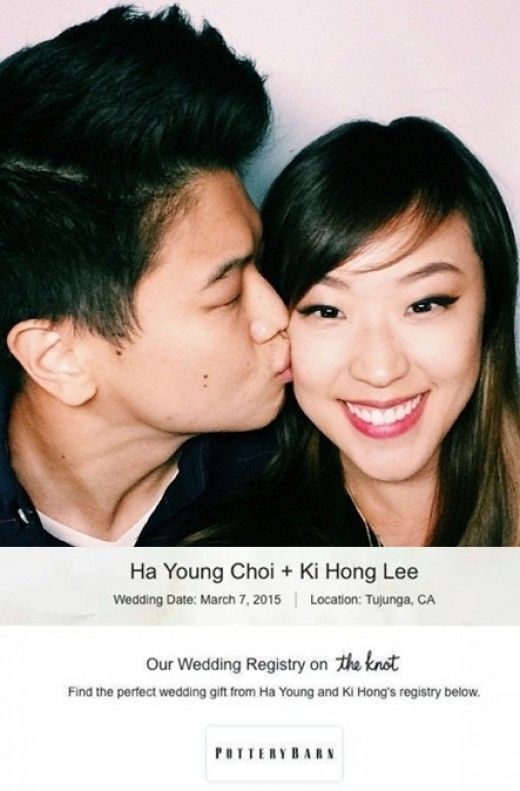 Source: Insights Korea
Share This Post