Donnie Yen Spotted Attending BTS Concert in Hong Kong
Hong Kong action star Donnie Yen was spotted attending BTS' Wings concert on May 13.

Famous movie and action star Donnie Yen was seen attending the BTS Wings Tour concert that was held in Hong Kong recently.
A fan managed to snap a picture of the celebrity in the crowd during the concert along, which attended with his family.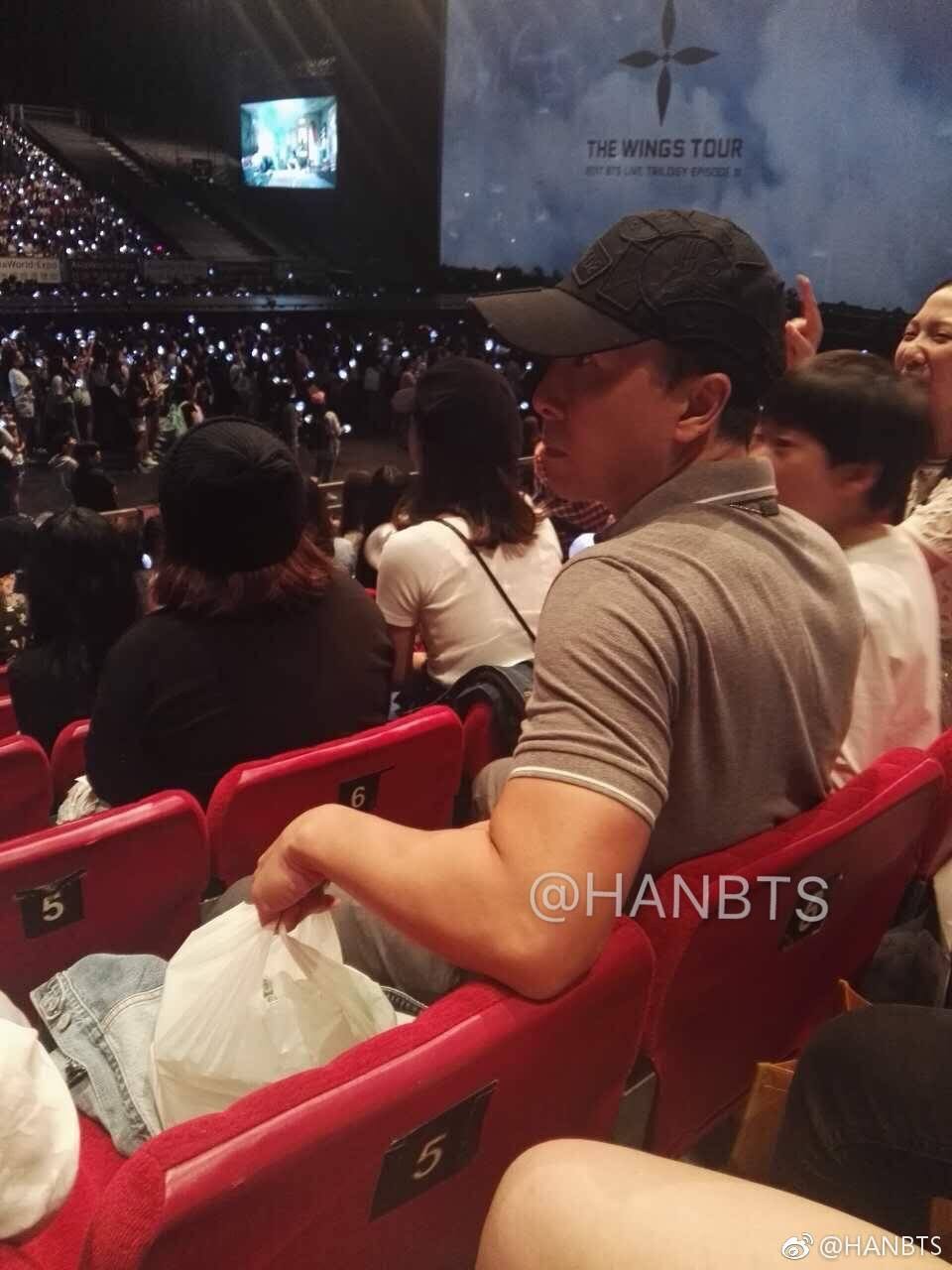 This was sure to have made Jungkook happy and he has previously admitted, in an interview, to being a huge fan of the star. When asked who he wanted to work with, Jungkook began to laugh excitedly.
"I want to learn martial arts from Donnie Yen."

– BTS's Jungkook
He even went as far as to express a desire to learn martial arts from the action star, and was spotted doing the move on stage!
jeongguk doing wingchun is the cutest ?? i have a feeling he knew donnie yen was there watching them ?? #BTSBBMAs pic.twitter.com/97W7ToWLKC

— テグク (๑•ૅㅁ•๑) (@taeforguk) May 13, 2017
Even the other members acknowledged that Jungkook was a huge fan and hoped that he would get noticed by Donnie Yen. Rap Monster expressed he believed Jungkook's dream would come true.
"I think Donnie Yen will contact us very soon… Hopefully, he will notice that we have a kid like this soon."
– BTS's Rap Monster
It seems like Jungkook and the members' wishes have come true since the star noticed them enough to attend their concert.
Check out the full interview of Jungkook expressing his admiration for the Hong Kong actor below!
Share This Post