HYBE Plans To Invest ₩4 Billion KRW In VFX Company GIANTSTEP To Move Towards The Metaverse
Metaverse? Avatars? It's like we're in a Marvel movie! 🤩
It was previously reported that HYBE, formerly Big Hit Entertainment, and GIANTSTEP, a visual effects (VFX) company, signed a joint venture agreement to develop real-time content together. Now according to recent reports, HYBE will be investing ₩4.00 billion KRW (about $3.38 million USD) in the VFX giant and purchasing new shares on the 23rd of November.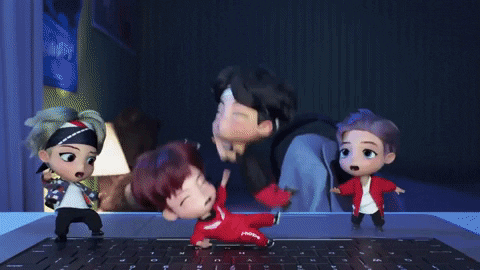 GIANTSTEP leads the VFX industry with an impressive roster including works with Walt Disney, Netflix, and global content producers. They even co-produced BTS's TinyTan Animations and worked with SM Entertainment's first ever girl group with their own avatars: aespa.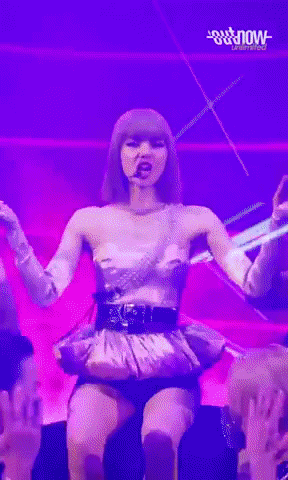 They've had history with augmented reality (AR) and helped with Naver NOW's real-time extended reality (XR) live concerts — a feature that's been used by artists like BLACKPINK's Lisa. 
An "entertainment lifestyle platform company" like HYBE is projected to benefit substantially from this investment, as GIANTSTEP will help bridge the gap between K-Pop music/artists and their fans via the metaverse.
And what exactly is the metaverse? The Wall Street Journal describes it as "an extensive online world where people interact via digital avatars." Think Ready Player One. 
With the COVID-19 crisis, the world shifted in many ways. The entertainment industry's live events shut down during quarantine as concerts and award shows were cancelled, yet South Korea turned this into an opportunity.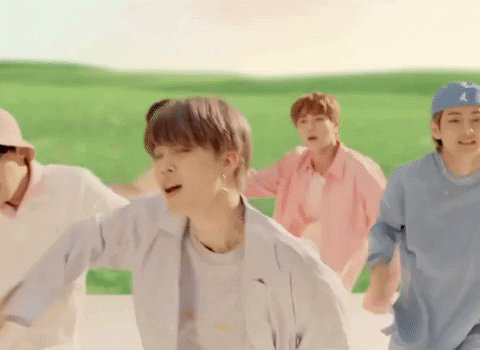 HYBE's seven member boy group BTS gained international acclaim and broke records with their first all-English track "Dynamite."
With almost 4 million concurrent viewers during its Youtube premiere, 35 million followers on Twitter, and 60.8 million subscribers on Youtube, it's safe to say BTS has fans all over the world. 
So when their Map of the Soul Tour was canceled, both the boys and ARMY were heartbroken. BTS's first ever online concert, 2020 BANGBANGCON: The Live broke records as it became the biggest ever paid online music event raking in nearly $20 million.
Other big name artists like Twice, NCT, and Blackpink also moved their concerts online with much success.
Even Netmarble, South Korea's largest mobile-gaming company, announced the launch of their new entertainment subsidiary named Metaverse Entertainment in August of this year. 
According to the Korea Herald, Metaverse Entertainment was formed to explore possibilities of a virtual reality entertainment world. With participants being able to manage idols and attend live concerts all virtually through the metaverse.
These online/virtual concerts are merely the stepping stones for what's to come in the future. According to Verdict, the Seoul Metropolitan Government has announced future plans to further develop and implement a metaverse platform to conduct certain experiences like tourism, education, cultural events, and civilian services. 
It's clear that the world made a huge shift during the pandemic. Countries are starting to realize what advances in tech can really do for their people, and it's clear that HYBE is making big moves to get a jumpstart on this new tech age. Did you hear? They're even doing Non-Fungible Tokens (NFTs) now!
HYBE Is Doing NFTs, Here's What That Means And Why Some Fans Are Concerned
Share This Post