Hyolyn to hold showcases in New York and LA this March
SISTAR's Hyolyn will finally be making an appearance in the United States by holding two showcases in New York and Los Angeles.
The popular singer will be visiting New York and Los Angeles in Mid-March and will be offering fans a chance to meet her. Along with her stops in New York and Los Angeles, Hyolyn will also be heading to Texas to perform at SXSW on March 17 for it's K-Pop Night Out showcase.
Despite her only visiting two cities, her visit is being widely looked forward to. Both her solo promotions and her promotions with SISTAR have made her a worldwide K-Pop superstar. Since SISTAR has yet to go to North America for a tour, many are hoping that the success of Hyolyn's showcase will enable SISTAR to embark on their first tour here!
Tickets are expected to go on sale soon and range from $40.00-$180.00.
Stay tuned for more information on Hyolyn's first showcase in the U.S.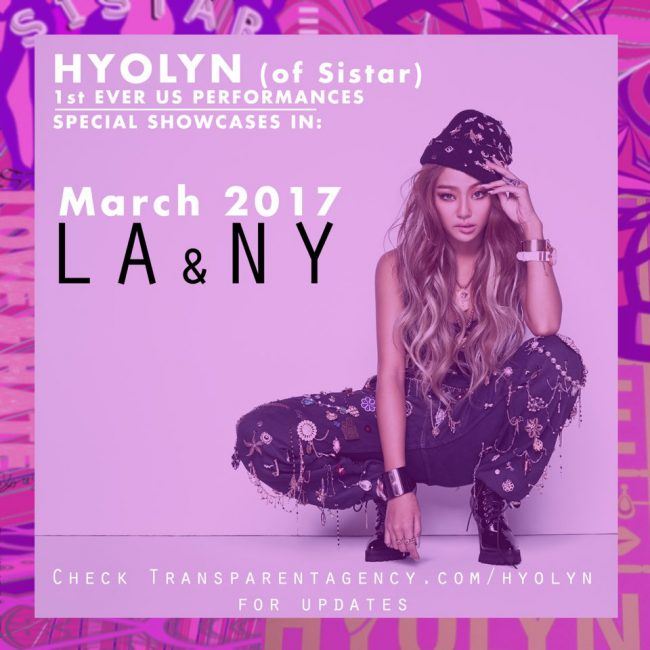 Source:  Transparent Agency 
Share This Post