HyunA Announces Her First Ever North American Tour
It's been seven years since HyunA's solo debut, but she's finally back and set to perform as a solo artist with a tour all across North America.
Presented by KPOPME and Cube Entertainment, HyunA will be going on tour in North America during the first early half of this year. The full tour that will hit cities located in both Canada and the United States. With the success of her solo career, featuring hit tracks such as "Bubble Pop!," "Red," and "How's This?," Hyuna will definitely have a solid set list of songs to perform for the show.
Check out The Queen's Back concert dates and spots below!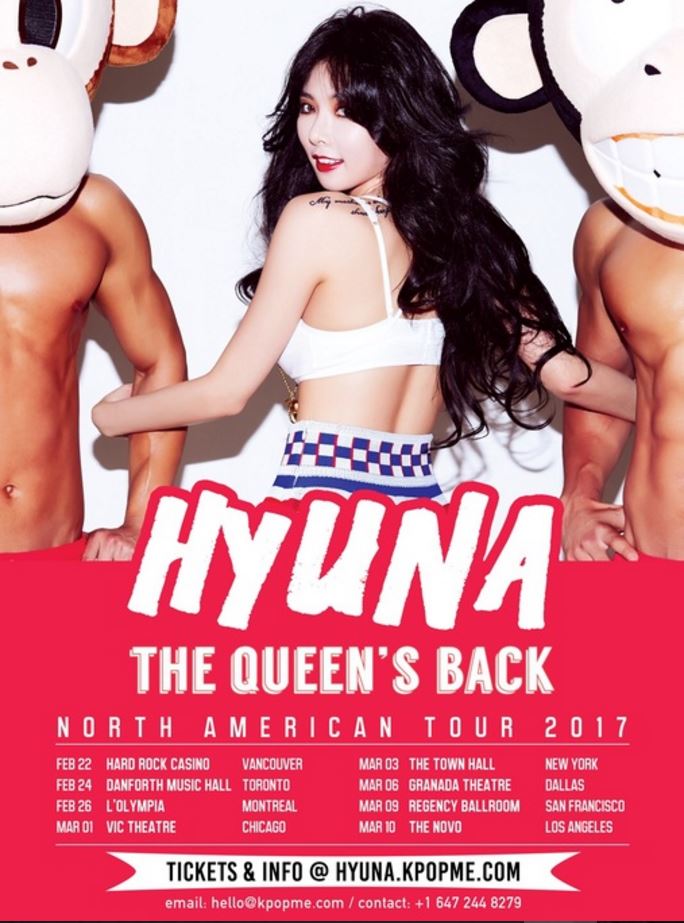 Starting off in Canada, Hyuna will be making stops in Vancouver, Toronto, and Montreal starting from February 22. For the second half of the tour, she will be heading south to the U.S. and will be performing in Chicago, New York, Dallas, San Francisco, and Los Angeles.
Share This Post