Hyunseung discusses his fears over K-Pop career after departing from BEAST
It was his first local television appearance since leaving BEAST and Hyunseung has expressed the fears from his departure. 
On August 24th, Hyunseung performed on Mnet's Hit The Stage and showcased a performance under the theme of "Uniforms." During the talk segment, the singer expressed the burden of his departure and also stated that, "I am more scared now of the hate I'll receive if I don't do well."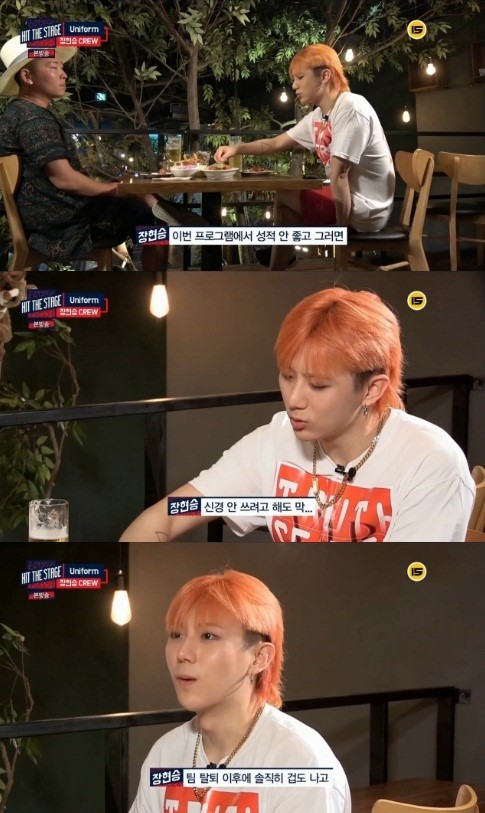 Hyunseung performed on the program and competed alongside MONSTA X's Shownu, Astro's Rocky, SISTAR's Bora and BIGSTAR's Feeldog. Although he managed to initially knock Shownu off the top spot, Feeldog was the idol that took the trophy for this episode.
After seven years with BEAST, Hyunseung officially left the group last April.
Check out Hyunseung's "Uniform" performance below!
Share This Post