Hyunseung spotted at a cafe while missing BEAST's scheduled fan meeting
BEAST's Jang Hyunseung is being grilled by his fans after he was noticeably absent during a fan meeting and was later on spotted on an alleged date with another woman. 
In a post started on Instiz on September 14th, a fan expressed disappointment over Hyunseung's absence during a scheduled fan meeting but was later on spotted at a coffee shop in Cheongdamdong, Seoul.
The Seoul Grand Fan Meeting was an event organised for their Japanese fans and was attended by Doojoon, Yoseob, Kikwang, Junhyung, and Dongwoon, leaving fans curious over Hyunseung's absence.
With his absence noted, a number of posts on stamped and dated on a netizen's Instagram were linked and it was soon realized that the singer may have missed the event for other reasons instead.
Meanwhile, to dispel the speculations, Cube Entertainment has said in a statement that Jang Hyunseung was unavoidably absent from the fan meeting for personal reasons and fans were infromed of his absence at the event. When asked about the time-stamped photos on Instagram and other SNS portals, the agency only revealed that further confirmation is needed.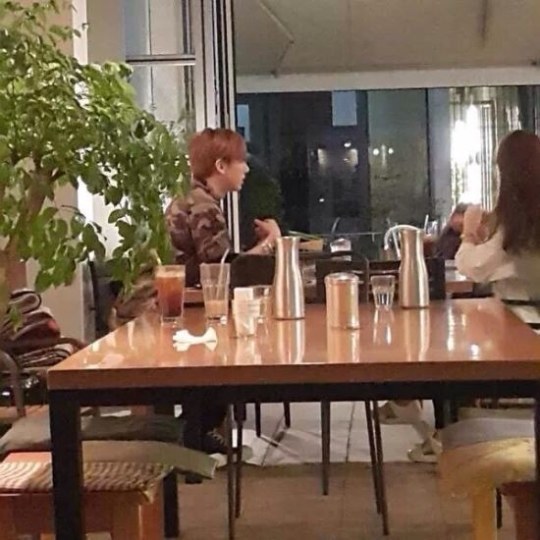 Netizens on the Kuki Ilbo article commented:
[+768 / -39] If he was going to meet his girlfriend cancelling schedules don't you think he would have been more discreet? He wouldn't have gone to middle of Chungdam in his normal clothes.
[+641 / -55] Fan meeting was over at 7 and that photo came up around 2 hours later at 9. It might have been he was meeting his sister because it was his father's death anniversary. Beast debuted so many years ago they haven't really ever had problems with this dating things so stop spreading rumors.
[+572 / -53] That's his sister and it's his father's memorial soon
[+500 / -29] It's a schedule he missed with permission from his company not on his own
[+449 / -34] It's personal so let's allow him his privacy
Source: Kuki Ilbo
Comments: Kuki Ilbo via Naver
Share This Post