I.O.I's Presence At DIA's Comeback Showcase Causes Discord Within The Group?
Despite the good though behind I.O.I's surprise appearance at DIA's showcase, some netizens cannot help but ponder if the move created a discord between the group. 
On June 14th, DIA entertained their fans with a live showcase for their latest release, Happy Ending. However, the audience present in the event were also in for another surprise as the members of I.O.I came to surprise their fellow member, Chaeyeon.
As the images from the event were released online, however, some netizens cannot help but voice out the chemistry between the two groups. Some commented that the cheers for I.O.I's appearance were louder, leaving others to speculate if the rookie group took the spotlight from DIA.
DIA, who is returning with their first mini-album Happy Ending, will be promoting for the first time since their recent line-up changes.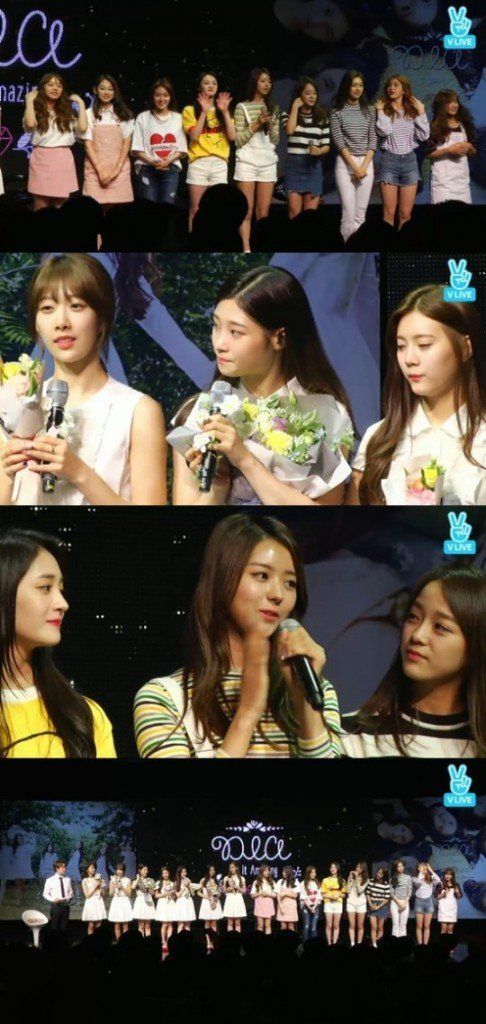 Source: XSportsNews
Share This Post