[★TRENDING] iKON B.I's father arrested for embezzling $2.4 million dollars
B.I, leader of YG Entertainment's rookie boy group iKON, has garnered attention for his father Kim Jung Ju (42 years old)'s embezzlement scandal. Kim Jung Ju, who is also the former CEO of Seunghwa Freetech, has ordered to appearing court for his trial with accusations of embezzling approximately $2.4 million USD worth of funds.

According to Seoul Southern District Court, Kim Jung Ju and Mr. Kang have been arrested for illegal activities as outlined in the Capital Market Act, specifically for illegal political funds, and illegal slush funds. From June to August of 2014, the two have raised $1.81 billion USD funds from the investors by making fraudulent company statements. Additionally, they shared $2.4 million USD for personal expenses. Currently,police are tracing Mr. Kang as he has gone missing. Seunghwa Freetech stocks have also been temporary halted for any trading.
With the news of Kim Jung Ju's embezzlement, netizens are showing various responses, with some criticizing B.I for the issue and voicing strong opinions that B.I should depart from iKON. Whilst, some are empathizing and supporting B.I with the unfortunate news surfacing right before iKON's debut in January 2015.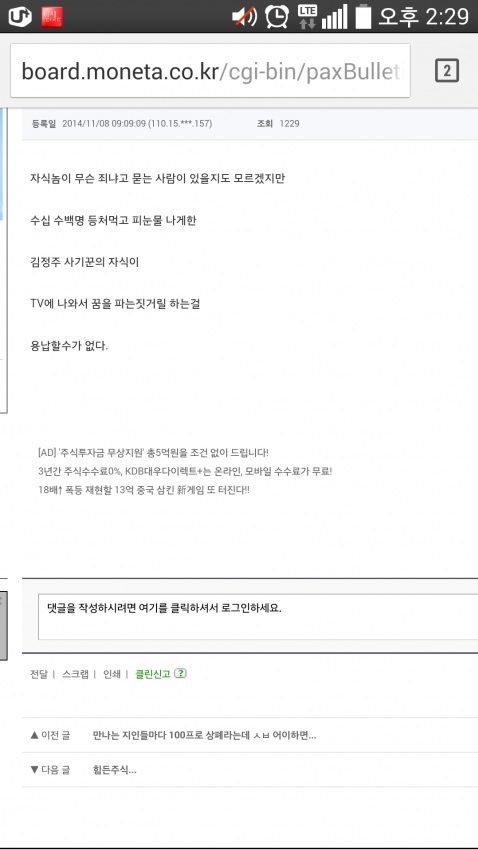 Source: Top Star News
Share This Post