iKON Bobby's fan union apologizes for neglecting fellow MOBB partner Song Mino
After being under the harsh heat of many fans and netizens, Bobby's fansite has apologized for unfairly discriminating against WINNER's Mino.
On the 18th, a K-pop fan took to Pann, a popular Korean online community, to ask fellow netizens what their thoughts were on an issue she deemed was quite unfair.
The post was regarding a support tribute launched by iKON Bobby's fan union called Bobby Fan Union, which consists of a total of nine different Bobby fansites. The union's support tribute was for the two members of YG Entertainment's rapper sub-unit, MOBB, which consists of both Bobby and WINNER's Mino.
The Pann post started off by explaining how Bobby's Fan Union shared a photo onto their official Twitter account that showed the gift baskets that were sent to each of the two MOBB rappers as a gesture of support and tribute.
However, it was immediately pointed out how different in size and content the two star's gift baskets were in comparison to each other.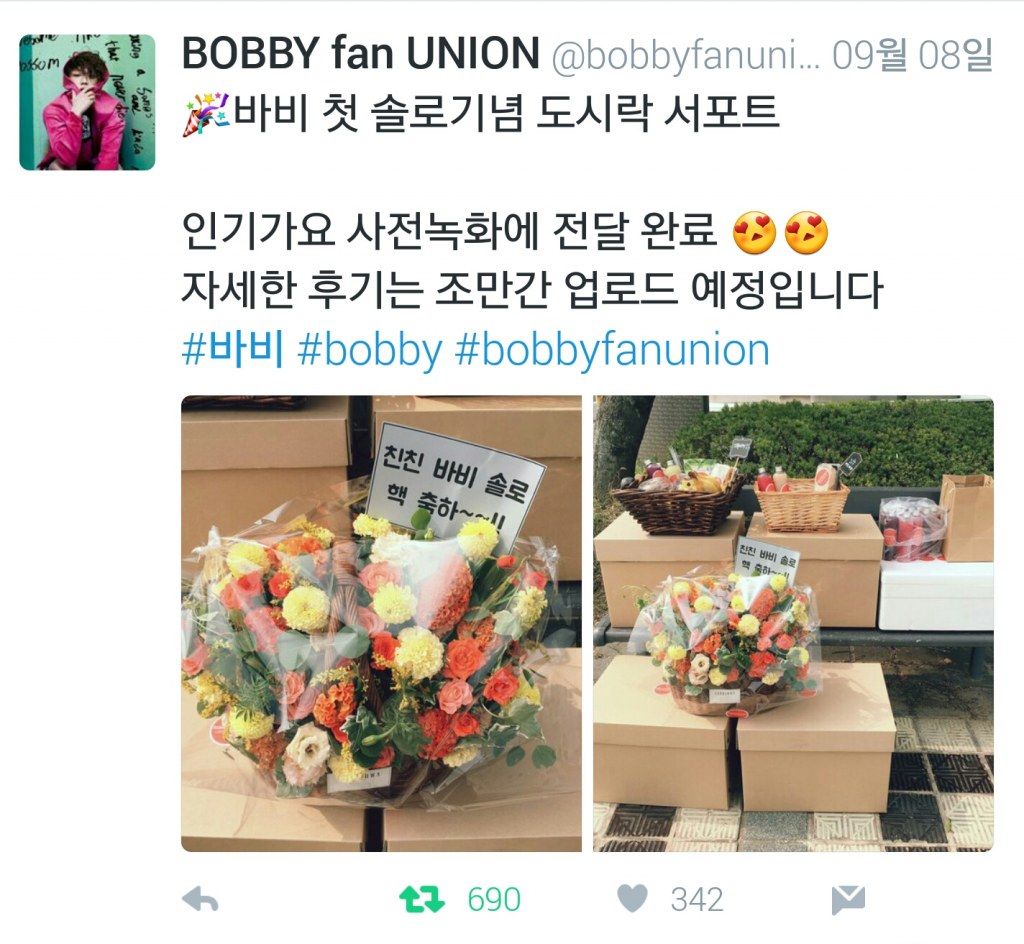 The Pann creator shared a close-up of the two baskets to more vividly compare the size and contents within. In Bobby's basket to the left, a plethora of juice bottles, packages of food, and fruits are seen packed into the bigger container while Mino's basket to the right is much comparable in size and lacks the same items from the basket beside it. It is clear that the basket only contains two juice bottles and one sandwich box.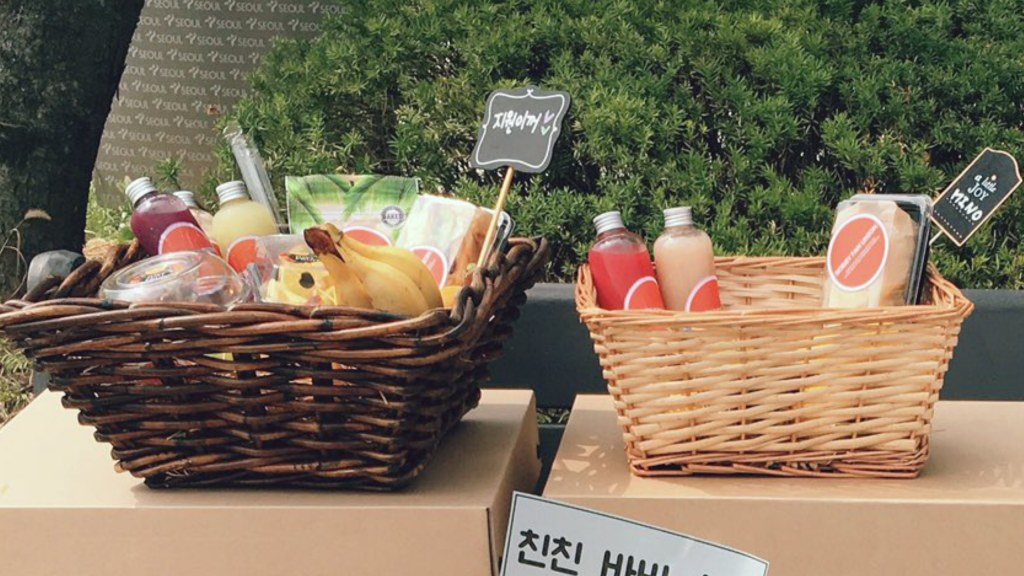 Another netizen also pointed out that the message included with the flower basket was demeaning to Mino and only encouraging for Bobby, as it read, "We congratulate our best friend Bobby's solo so much!" which allegedly displays total disregard for Mino's part in MOBB.
Many WINNER fans, or more commonly known as INNERCIRCLE, were angered by the fact that Bobby's fans were negligent in treating Mino equally as a MOBB member when Mino's fans had gone "above and beyond" to cater to Bobby's needs when they sent their own support tribute on the same day.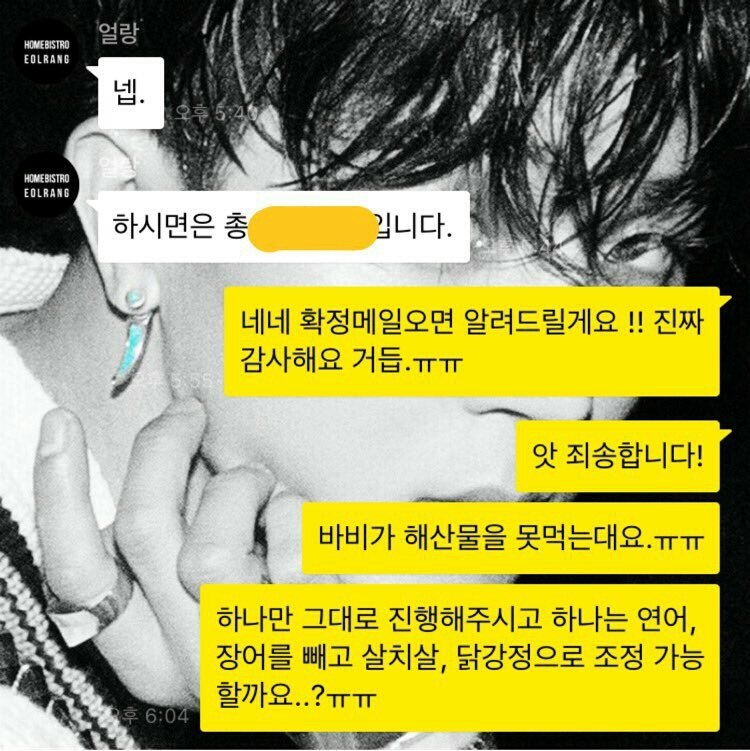 The photo above, which was revealed to show how different Mino's fansite was in comparison to Bobby's fans, shows a small portion of an instant messenger conversation that Song Mino's fansite administrator had with a famous home bistro food distributor called Eol Rang.
In the conversation, Eol Rang is seen confirming an order placed by Mino's fansite in which the administrator later responds with, "Yes, yes. I will let you know as soon as I receive a confirmation message from them!! I really appreciate it so much, thank you ㅠㅠ."
Song Mino's fansite administrator then sends three new replies to Eol Rang, writing, "Ah! I'm so sorry! But apparently Bobby cannot eat seafood.ㅠㅠ Would it be possible for you to please just make one of the two meals like we had originally ordered and change the other one so that salmon and eel are taken out and replaced with short ribs and sweet and sour chicken..?ㅠㅠ"
Along with the conversation, INNERCIRCLE members then revealed an official notice that was previously posted onto Mino's fansite regarding the support tribute where the administrator wrote, "I had initially ordered a bunch of different food for their main meal, but a [YG Entertainment] staff e-mailed me saying that they're usually not allowed to eat so much when recording for music shows so I had to shorten the amount by a lot.ㅠㅠ I have also substituted Bobby's meal with different dishes because I was told he cannot eat seafood. Although I am Song Mino's fan and since I know his personality, I had a feeling that Mino might end up feeling bad if his meal was prepared differently than his dongseng Bobby's *crying emoticon*. So other than the eel (and other seafood), we have proceeded in preparing their meals the exact same way!"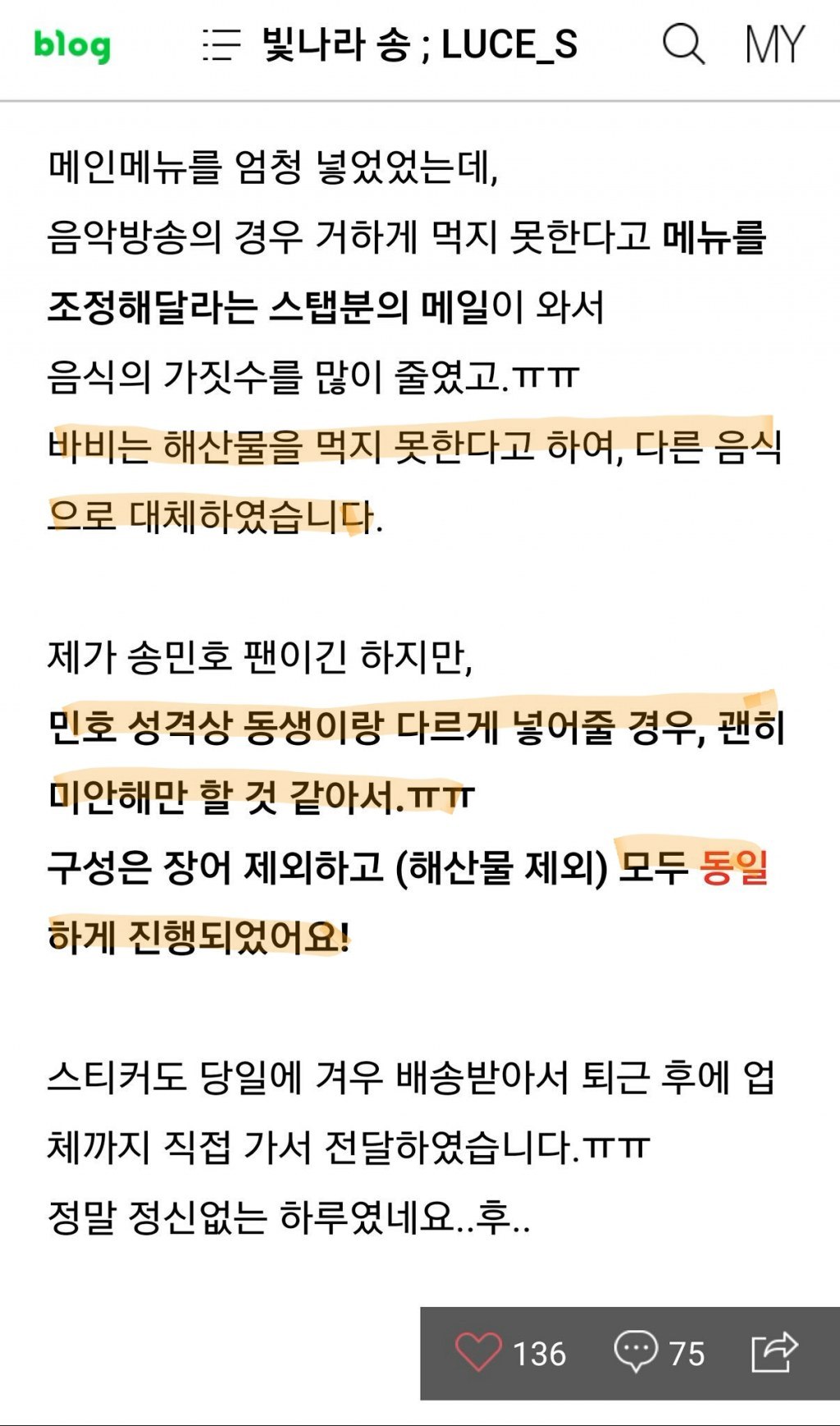 In a second notice that was posted on the day of the actual event when the meals arrived also included pictures of the food with the text, "As we were planning this support project and researching different menus, we were told that the stars feel sorry and bad when each of their own meals are different.. so we wanted to prepare their meals exactly the same since Bobby is a younger brother figure that Mino truly adores and cherishes, but we were told that Bobby cannot eat seafoodㅠㅠㅠㅠㅠㅠ We ended up contacting Eol Rang and they recommended their most popular meat selections and dishes and decided on ordering the sweet and sour chicken and short ribs, which we also changed one of Mino's to as well!"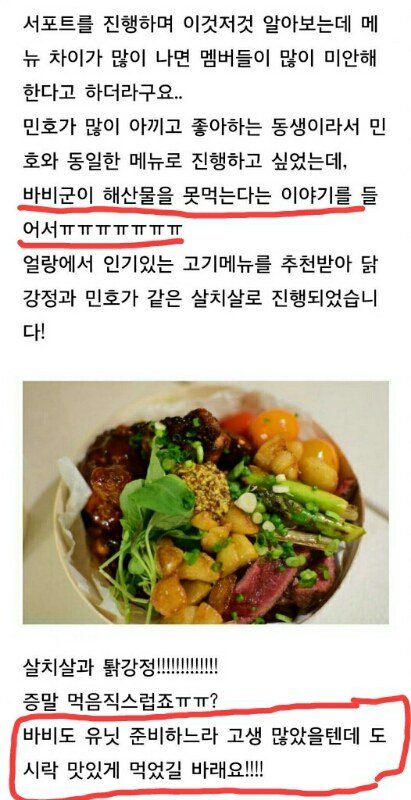 Included at the end of the notice was a photo of what Bobby's meal would look like and a caption that read, "Short ribs and sweet and sour chicken!!!!!!! Doesn't it look so scrumptiousㅠㅠ? Bobby also worked so hard and went through a lot of trouble preparing for the unit comeback, so we genuinely hope he deliciously enjoys our meal!!!!!"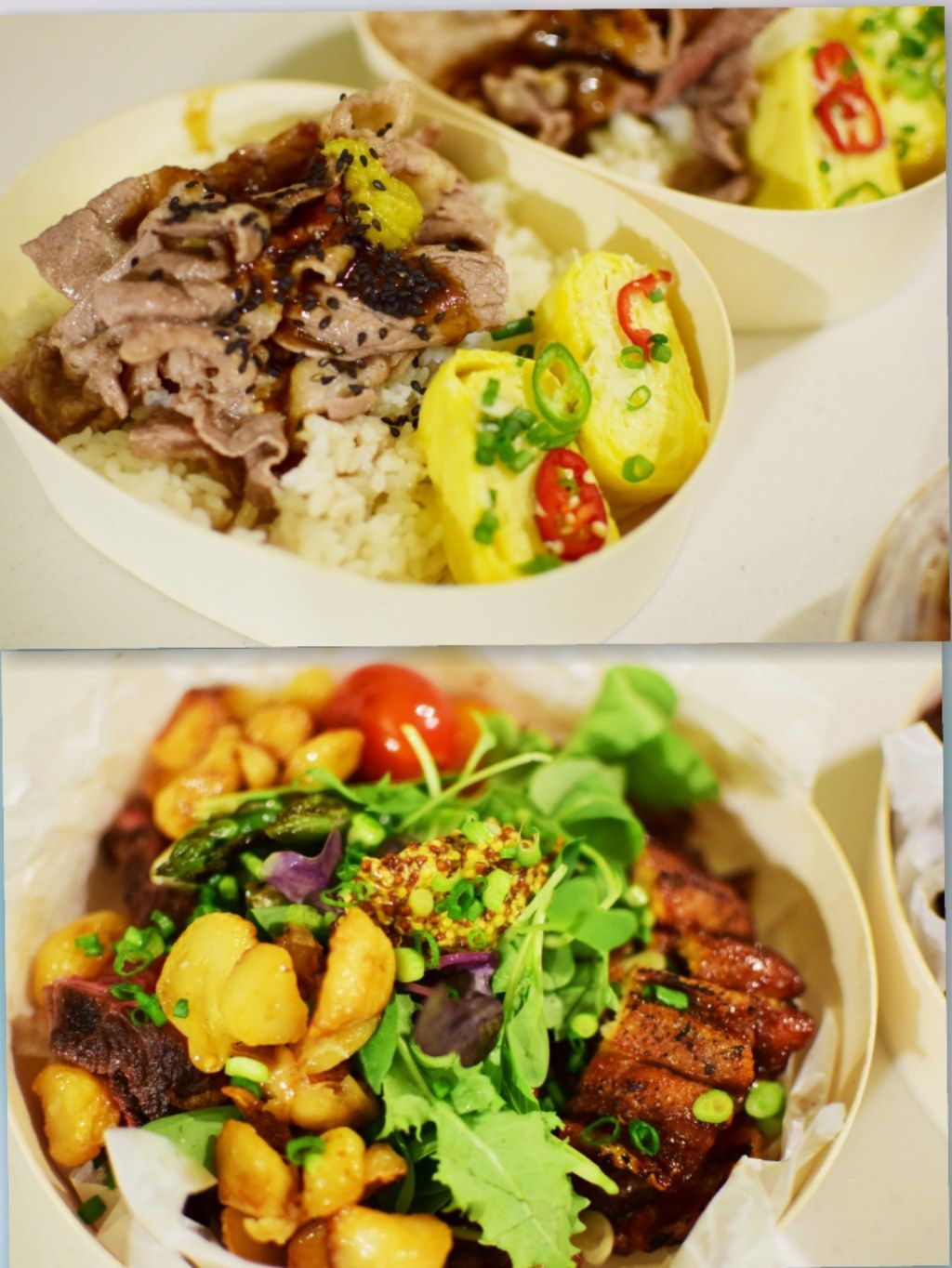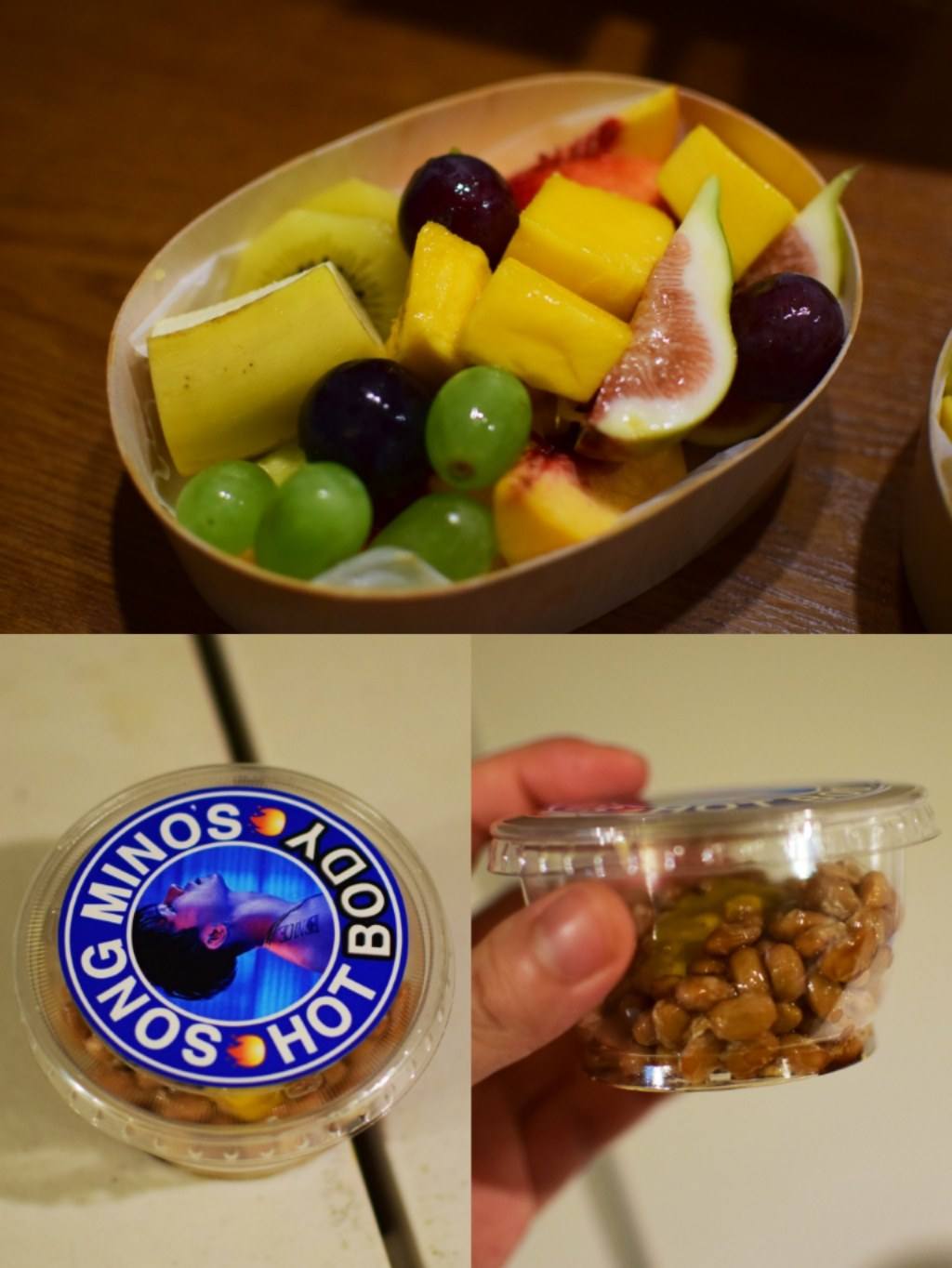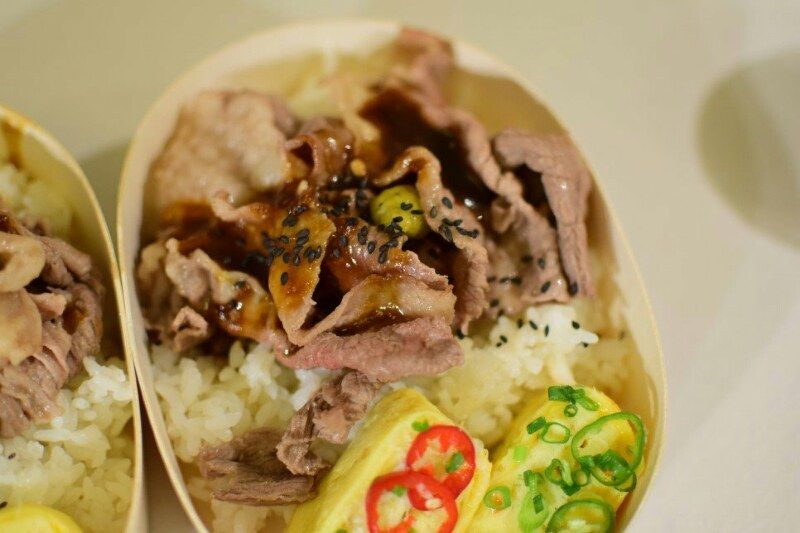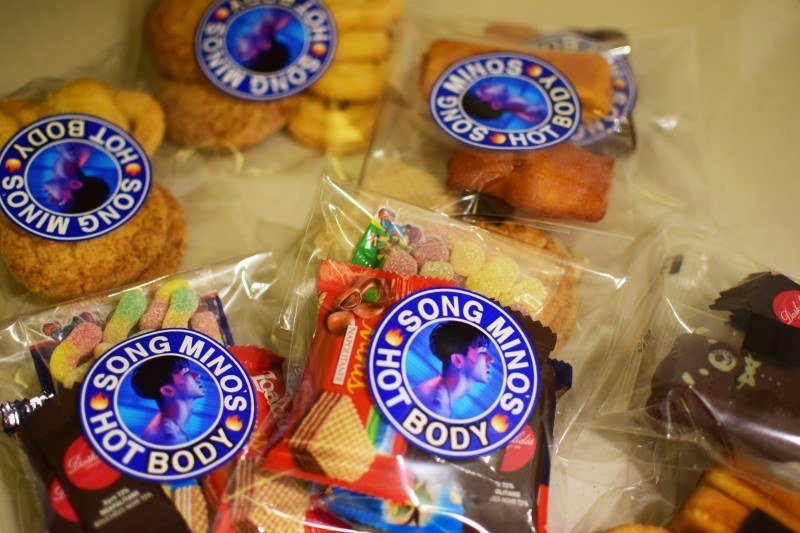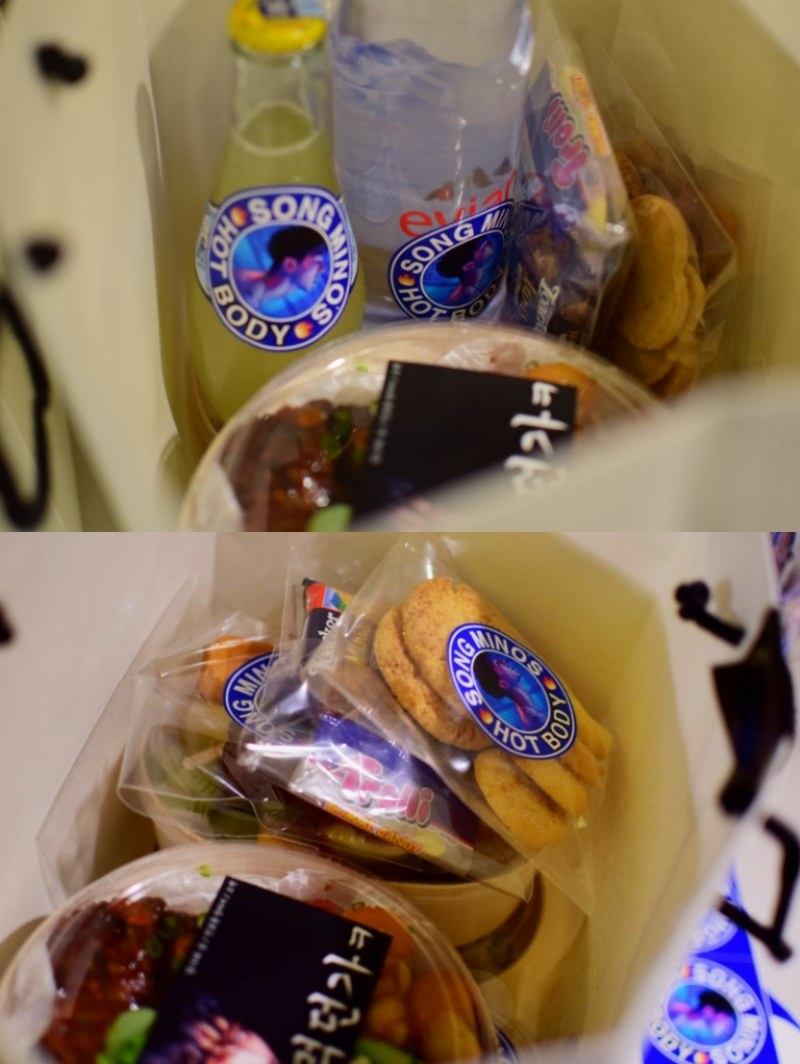 Due to the heated backlash received by not only INNERCIRCLE, but also other fandoms and netizens, Bobby's Fan Union declared an official apology statement through their Twitter account towards both Song Mino and his fans.
The apology has been translated, below:
"Hello, this is Bobby Fan Union. First off, we would like to express how deeply ashamed we are of ourselves for having to draft this letter due to such an awful incident. We apologize for giving such late feedback and would also like to apologize to all the fans who have been waiting for our feedback.
After we, Bobby Fan Union, sent an e-mail inquiring about holding a support project, we received a response of approval just one day prior to the [music show] pre-recording. Because YG Entertainment also informed us that the pre-recording would take place early in the morning and that Bobby's fans and Mino's fans were both preparing a support project, we decided that it would be best to just prepare light meals consisting of finger foods and several snacks.
As details and information regarding the pre-recording schedule kept getting delayed, as well as running out of time looking for a food distributor, we received recommendations for one specific distributor who was said to have quite the experience working with fansites who need to place orders on short notice. After we were told that they would be able to take our orders even with so little time, we decided to proceed with the preparations.
We placed orders for the Double Ham and Cheese Ciabatta and the Bagel with Fresh Fruit and Fruit Juice extract lunchbox for both Bobby and Mino equally. Though the meals for the staff members were also the same, we had asked them for a small favor to put a little more thought into Bobby and Mino's boxes.
On the day of the pre-recording and support, before any of the food was delivered, we received a call from the distributor who told us that a brand new batch of fresh fruit had arrived that day so as a complimentary service, they added a few more bottles of the fruit extract juices as well as other fresh fruit so that both Bobby and Mino could enjoy them.
Because it was an order placed by Bobby's Fan Union and they were giving a complimentary service which was not part of the originally planned over, we believe there may have been a mistake while the baskets were being put together. However, it was due to our carelessness and negligence that the complimentary items they provided were not evenly distributed to Mino's basket. This resulted in Mino's basket being so different, which was not part of our intentions, and we would like to sincerely apologize to both Song Mino and his fans.
It was for the pre-recording of a unit promotion and we should have paid more attention, yet we failed to do so. As we work under the name of Bobby Fan Union, we should have acted more responsibly and with more meaning, which we weren't able to do and we have absolutely no excuses and no one else to blame, but ourselves.
We deeply bow down and apologize for causing pain to both Song Mino and his fans with our shallow actions."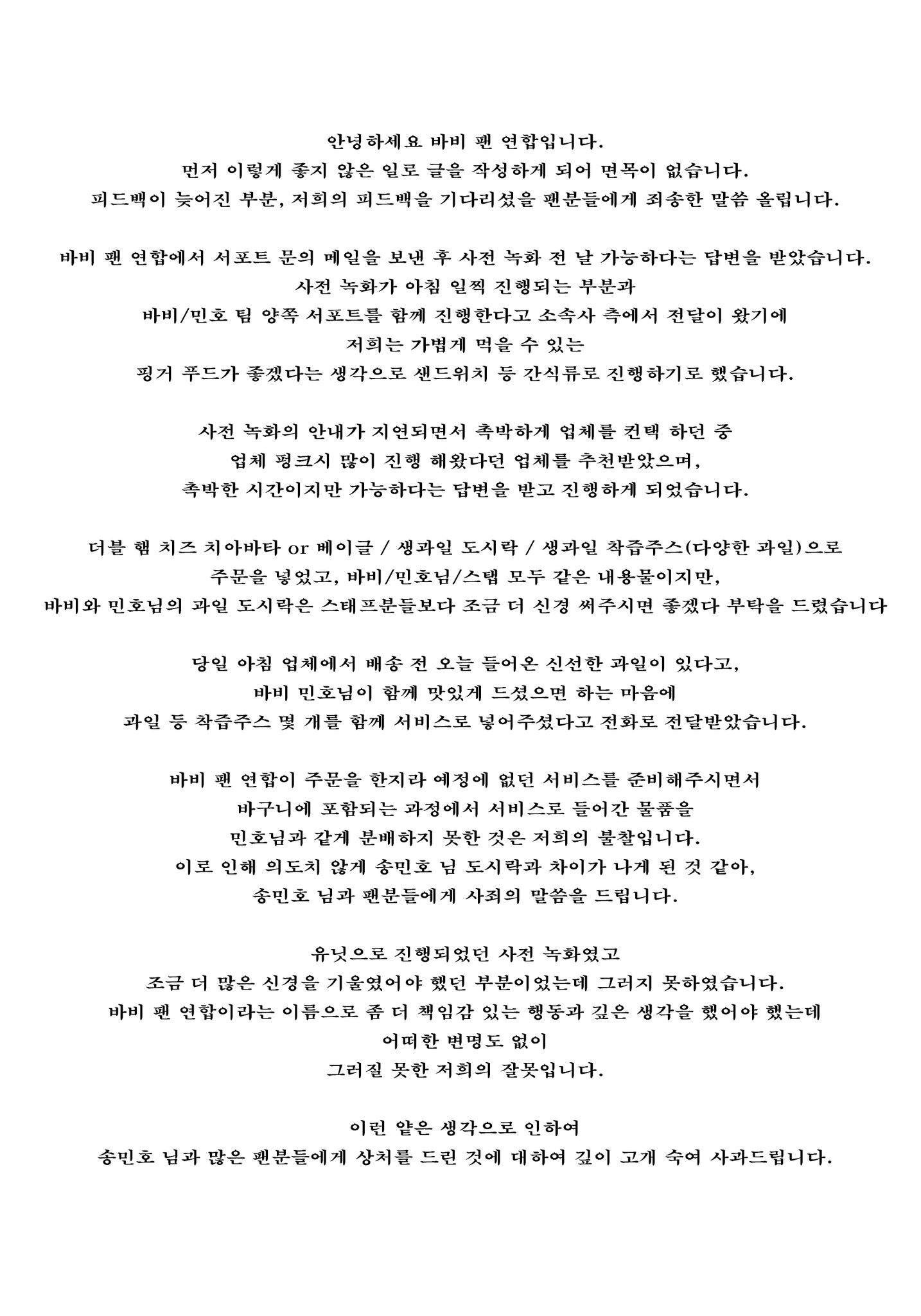 Source: Bobby Fan Union, Pann 1, Pann 2
Share This Post