iKON preparing to dominate the next three months with releases
The moment that iKON fans have been waiting for since the end of MIX&MATCH is coming in less than week and will continue on for the next three months!
On September 8th, a poster was published on YG-Life with a basketball theme with YG Entertainment teasing a season schedule for their new boy group iKON.
iKON will officially make their debut with a single on September 15th as scheduled which will be accompanied with a music video as well.
But that's not all. iKON will continue with promotions with a scheduled half album release containing six tracks on October 1st and a full album release with all 12 tracks to be released on November 2nd.
Though MIX&MATCH ended last year, confirming the seven members of iKON – B.I, Bobby, Jinhwan, Yunhyeong, Donghyuk, Junhoe, and Chanwoo – some of the members have already set out on individual schedules before their debut, receiving a lot of love from fans, including Bobby who won Show Me The Money 3.
Yang Hyun Suk, the founder of YG Entertainment, has shown his confidence in iKON as he boasted that they will no doubt win Rookie of the Year award this year and has revealed that iKON's debut track has been given great care.
Look out for September 15th!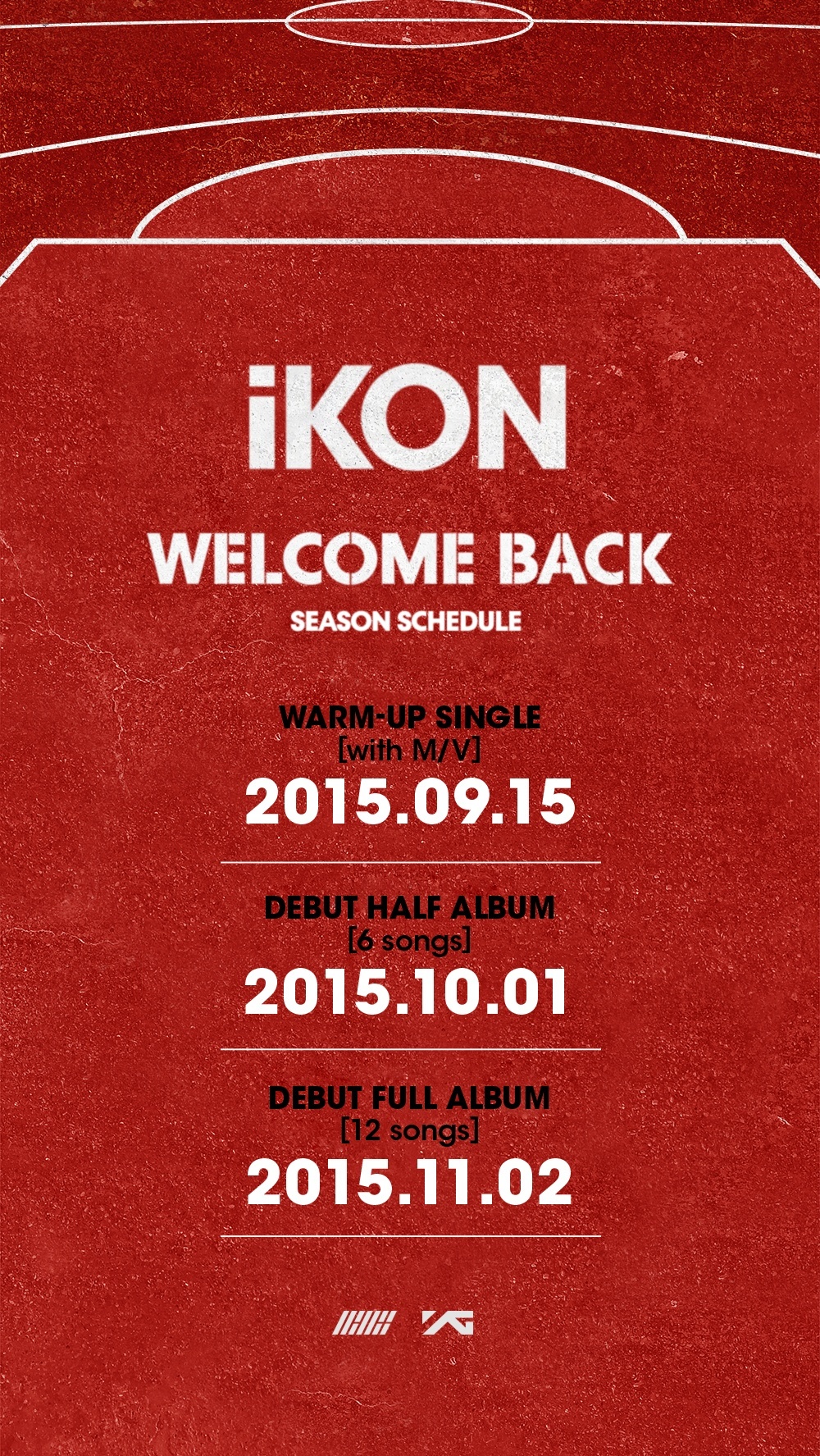 Source: Star News
Share This Post