INFINITE plans for February 2015 comeback; explains meaning of INFINITE F
As the end of 2014 draws near, it is also time to hear what plans K-pop idols have in mind for the upcoming year of 2015!
After claiming the spot of being ambassadors for Diesel, INFINITE held a "Diesel Watch Part"y at Club Vanguard in Gangnam-gu, Seoul on December 18th. Korean news site OBS was able to have an exclusive interview with the group, where they shared their upcoming plans for 2015.
As most fans would be curious about, Woohyun announced that INFINITE is planning for a group comeback this February with a new album. In addition, the group is preparing for yet another Japan tour, while hip-hop sub-unit group INFINITE H and solo artist Sunggyu are expected to release new albums later in the year as well.
In the same interview, Sungyeol, the leader of INFINITE F which is currently promoting their debut track "Heartbeat," explained the meaning of their sub-unit's name, which was never explained officially. He said, "Some time ago, the F for INFINITE F was meant to represent 'face', but the meaning actually changes from time to time. In some cases, it can mean 'fighting', while on the stage it can mean 'fun.'"
Watch the exclusive video through OBS by clicking the photo below!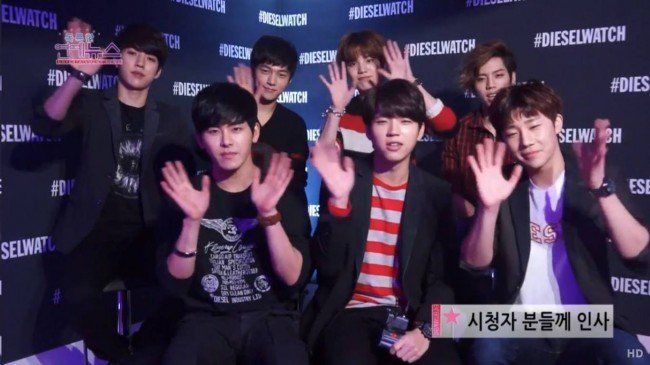 Source: OBS

Share This Post