I.O.I's Somi is worried about JYP Entertainment's dating ban
I.O.I's Somi openly expressed some woes over JYP Entertainment's dating regulations for their artists. 
It is known between the artists and their fans that JYP Entertainment has strict regulations on dating and relationships. To the point of letting their artists receive basic sex education whilst under the agency.
In a recent appearance on jTBC's Abnormal Summit, Somi revealed one dating regulation imposed on their artists. According to her, "You're not allowed to date for three years at JYP Entertainment. It's only been one year for me but it's perplexing."
Somi's dilemma is quite unconventional as she may have to return to the agency as a trainee once I.O.I disbands. Coming to her aid was Sung Si Kyung, who comforted the young singer with the words, "The one year you promoted as I.O.I should be counted."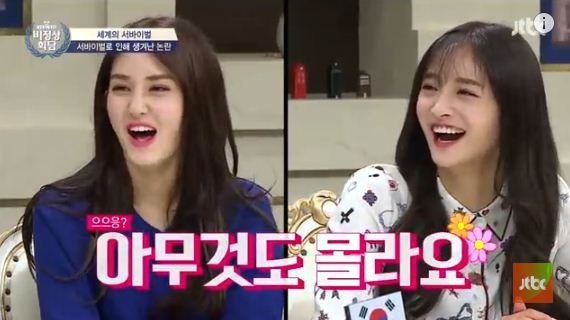 Meanwhile, Somi made her debut with I.O.I back in May with Chrysalis. They were only contracted to promote as a group for ten months and will return to their respective agency after.
Recently, it was confirmed that the group will be finishing their run as a group on January 31st, 2017.
Source: Daily Sports
Share This Post