IU Achieves A Perfect All-Kill With Her Song "Palette" Featuring G-Dragon
In less than 72 hours since the release of her 4th full album Palette, IU has received a Perfect All-Kill with her 3rd different track from the album.
IU's level of public recognition can't be understated as she has received a Perfect All-Kill for her third song from the album in under a month.
Both "Can't Love You Anymore ft. Oh Hyuk" and "Through the Night" also received Perfect All-Kills upon the album's release, even after having been pre-released a few weeks prior. The three songs make IU the only artist to have achieved a Perfect All-Kill with three different songs so far this year.
The top 7 tracks on the Instiz iChart are also all IU's songs, showcasing just how much the public is listening to her music.

IU's 4th full album Palette was released on April 21 and quickly took over the top of the charts, and despite the new, stricter music chart rule put into place back in February, is dominating the industry.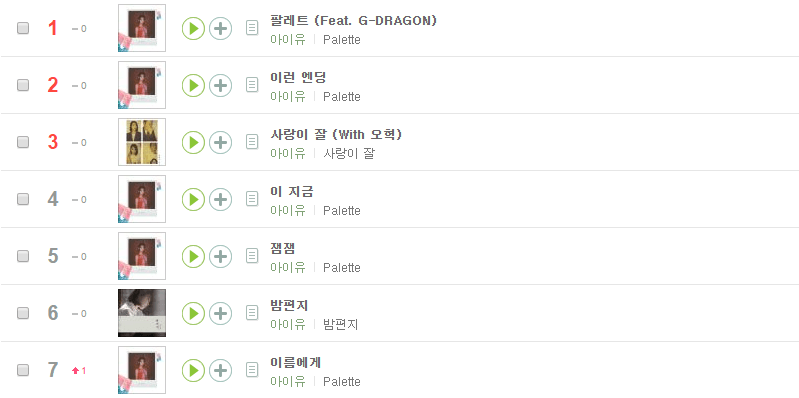 Congratulations to IU for yet another Perfect All-Kill!
Watch the music video for Palette featuring G-Dragon below.
Share This Post