IU Brings Yoo In Na To Tears At Recent Concert
IU sings her heart out during every single performance and her best friend, Yoo In Na, can prove it.
Actress Yoo In Na and IU have been best friends quite some time now despite their 11-year age difference.
So, naturally, Yoo In Na attended IU's recent concert to show her support.
During the concert, IU got on a specially decorated crane and sang her song "The Shower", getting even closer to her fans in the audience.
In a clip from the concert, Yoo In Na could be seen standing at the top of the second floor and waving along to the song.
In the middle of her song, IU smiled and let the audience know that Yoo In Na, who was teary-eyed from the kind gesture, was there.
Recently, IU dedicated her Album of the Year Award from the MelOn Music Awards to Yoo In Na, calling her her "muse".
"I know that she is not my family by blood, but I thank my number 1 fan, a best friend, and my muse Yoo In Na as well."

— IU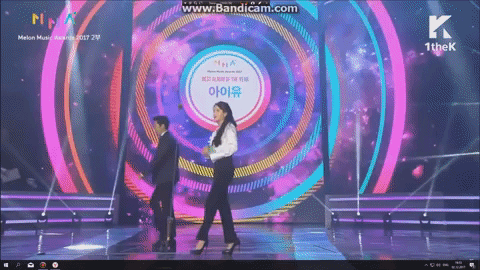 The footage of Yoo In Na crying at IU's concert is going viral, and netizens just can't get enough of the two.
Source: Nate
Share This Post