IU confesses 2 of her most popular songs were actually about Sulli
Sulli and solo singer IU are incredibly close friends who have had a special connection that dates back to years ago. 
IU has been known to be a great songwriter who draws inspiration from important aspects of her life, including some of her best friends. In fact, she's written multiple songs about Sulli, one of her peers and closest friends. When talking about her latest album CHAT-SHIRE, IU explained, "I got the motive for the song from a picture Sulli drew for me."
Upon the release of the album, Sulli had this to say about IU:
You just can't not love her. IU, I love you! I love all the songs, but I love Red Queen the most. Can't help it, you have to love her.
"Red Queen" wasn't the first time IU penned a song for Sulli. Back in 2012, IU wrote the song "Peach" about a man falling in love with a beautiful girl at first sight.
https://www.youtube.com/watch?v=gRwePEKAnUk
Sulli also revealed that IU had written a full song about her titled, "Peach" she added:
"She wrote the song about me. but I was a bit embarrassed because all the lyrics were compliments."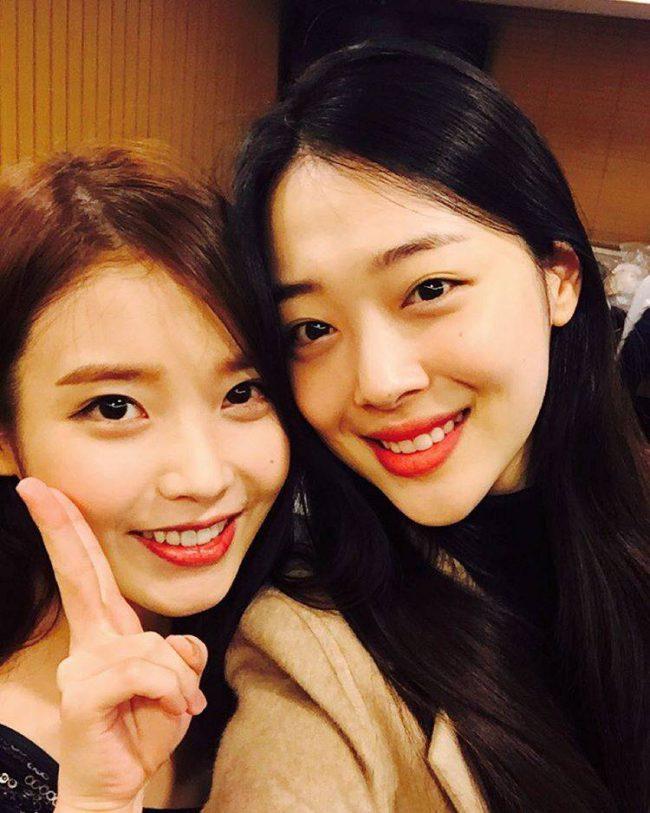 Share This Post