IU Praises Her Fan Publicly For Her Beautiful Fan-Art
An online community showed an incident where IU was spotted appreciating a fan's artwork on Instagram, showing how grateful she is towards her fans.
A fan of IU recently posted a photo of a drawing of IU on her Instagram, and when IU liked her photo, the fan couldn't help but screenshot this amazing moment and share it on her Instagram as well.
The screenshot, which is now deleted, expressed the fans' shock and disbelief at having earned one of IU's "Likes", and confessed that she loved her.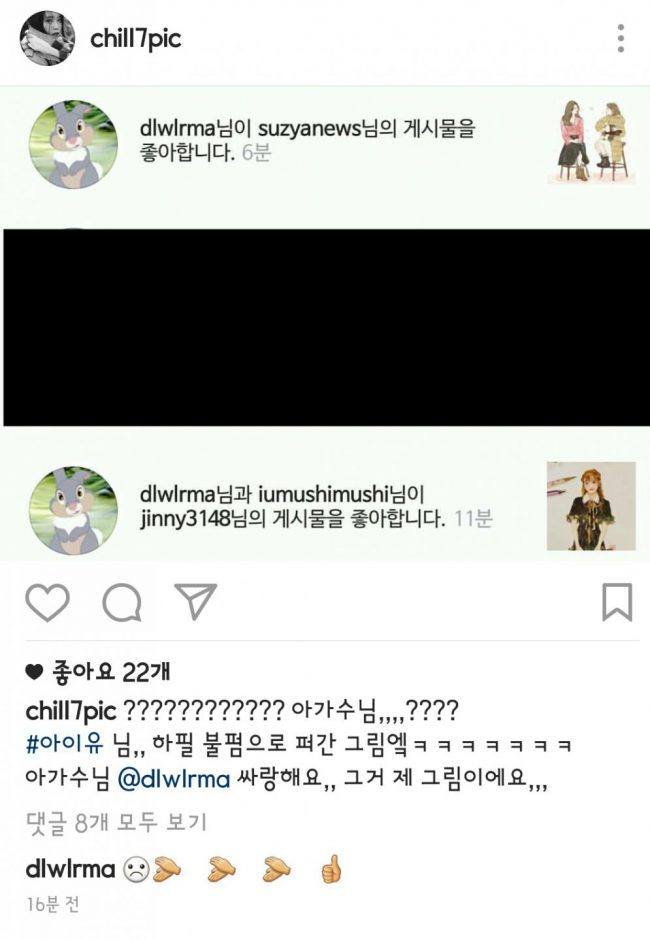 "?????????? Miss I,,,,???? [IU's nickname]
#IU,, I can't believe you did this on a photo I snagged from somewhere else ㅋㅋㅋㅋㅋㅋㅋㅋ
I love you Miss I @dlwlrma ,, That's my drawing,,,"

– @chill7pic on Instagram
IU then added a comment on the user's posts of the screenshots, where she commented with a thumbs up emoji along with several applauding emojis.
This Instagram username has since been changed or deleted, as it now belongs to a different person. Other users soon found the Instagram account with the artist's original drawings and found that her page was full of watercolor paintings and sketches of IU, sometimes dressed as Disney princesses or other film characters.
Fans were captivated at how stunningly she drew IU in different portrayals, and soon, she reached over 21.2k followers.
Check out more of her gorgeous drawings of IU below!
Source: Joongang Ilbo
Share This Post