Japan Just Created A Floating Capsule Hotel That Drifts To A Desert Island At Night
Japan just launched this amazing new hotel that floats on water and out to sea overnight.
The floating capsule hotel is known as the Mizukami Hotel and was designed by Huis Ten Bosch in Nagasaki. The hotel is part of a theme park that recreates the landscape and buildings of The Netherlands.  includes everything you would expect and contains several beds, toilets, and showers. This is where the familiar
Inside the spaceship-like craft is everything you would expect! The hotel contains several beds, toilets, and showers. This is where the familiar ends, though, as the hotel will eventually float you out to see! Guests will be able to rest off the coast of Japan, surrounded by the ocean.
"The room is the same as ordinary hotels, 36 to 38 square meters, about 4 people will be able to stay,"

— Hideo Sawada, President of Huis Ten Bosch
The company behind this unique lodging recently purchased an island that the capsule is currently being tested and floated on. The company claimed that they're interested in renovating the island into a resort in hopes of opening for business next winter.
The capsule hotel will cost an estimated $300 a night and many people are having mixed reactions; they fear that they might possibly "wake up in the morning washed up in North Korea" and others jokingly recommended not to watch Titanic in the capsule hotel.
Check out some amazing photos below of the Capsule Hotel!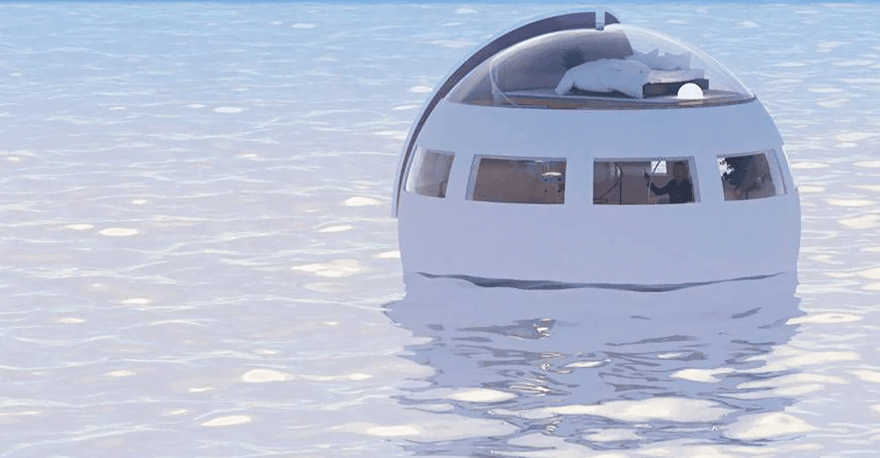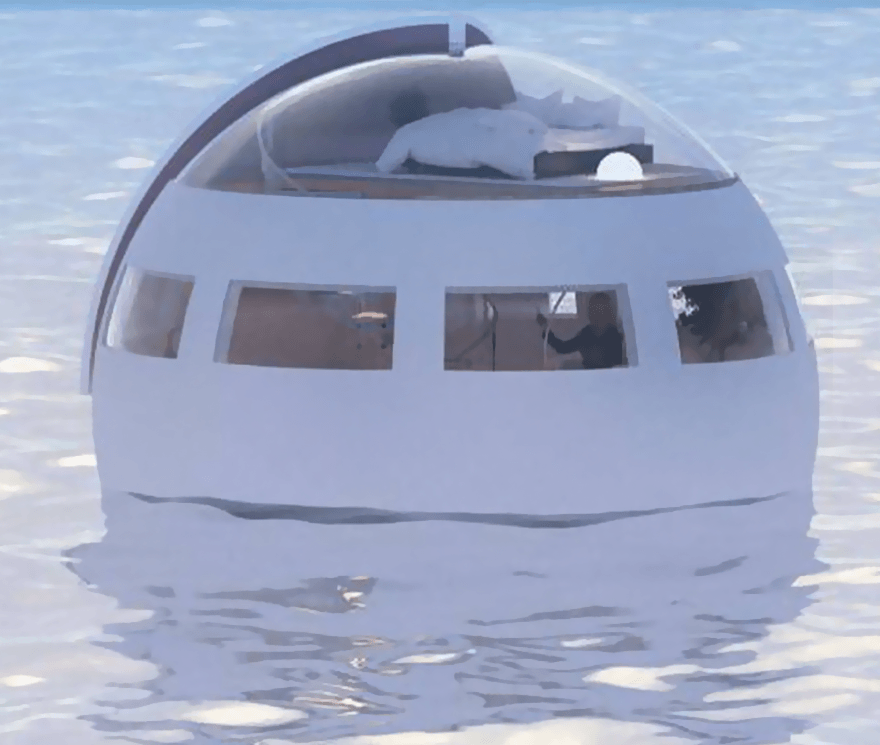 Source: boredpanda
Share This Post