Rapper "Kush" confesses he is being harassed by his pornstar ex-girlfriend
Rapper/producer Kush confessed on his official Instagram account that is currently being harassed by his ex-girlfriend Haneda Ai, a Japanese porn actress.
Kush wrote, "Mari (Haneda) and I were a couple. We met each other through a friend and she was a great person," thus confirming his past relationship.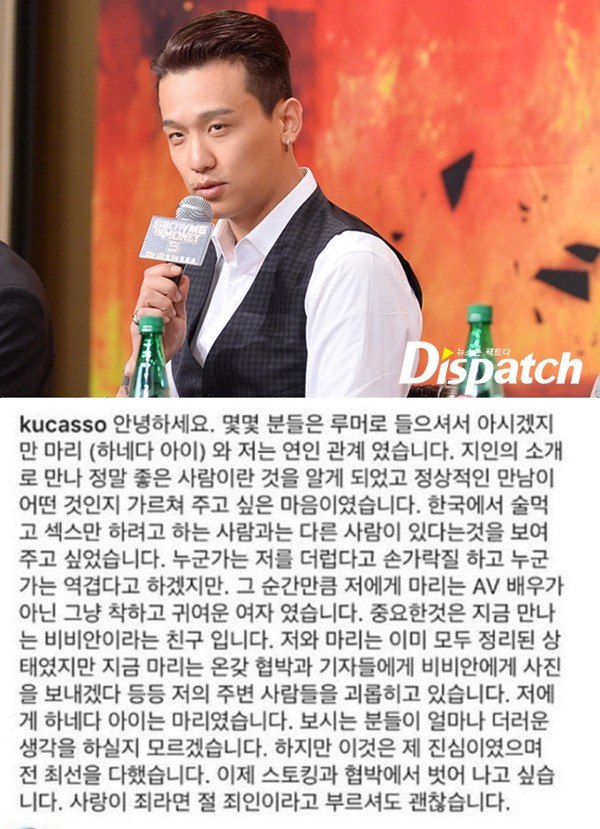 He admitted that at the time, he didn't mind her vocation, saying that "To me, Mari was not a porn actress but just a cute and nice lady."
However the two broke up, and Kush subsequently began dating model Vivian Cha in July. He confirmed that they've been dating for about 4-5 months.
Kush emphasized in the post that "he and Mari already tied up the relationship," and "what's important now is Vivian, who [I'm] dating."
Yet Haneda apparently continued to stalk Kush, who claimed that "Mari is threatening and harassing all those around me." According to Kush, Haneda is threatening to send pictures of their past relationship to Vivian and the mass media.
Kush concluded the post with, "I really tried my best" and "I really want to be free from all this harassment." The post has been removed since then.
He also did not release any other additional statement, and it is unconfirmed whether he actually wrote that post or if he indeed dated Haneda.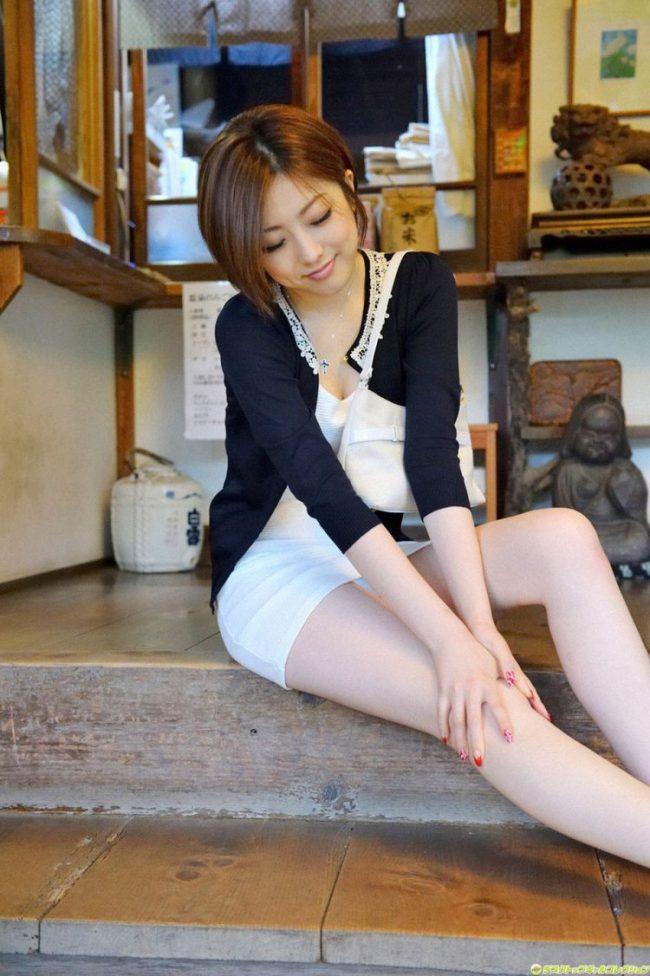 Meanwhile, Haneda Ai is a Japanese porn actress who debuted on Feb. 18th, 2010. She filmed 56 videos before retiring in June 7th of 2014.
Source: Dispatch
Share This Post