Jessica and Tyler Kwon visit Macau with Daniel Radcliffe, Netizens speculate on Jessica's first Hollywood film
Jessica and alleged boyfriend Tyler Kwon were spotted arriving at Macau together on March 13th, although the two kept distance from each other while in public.
A reporter from Chinese news site on.cc noticed Tyler Kwon arriving at a hotel in Hong Kong, where he hurriedly picked up three ladies and then departed for Macau by ferry. The ferry landed in Macau around 7PM local time, where Jessica was seen upon arrival as one of the females, alongside a foreign woman. Hong Kong artist Vivian Chow Waiman was also seen arriving from the same ferry.
According to the reporter on site, Jessica and Tyler maintained their distance after they realized the presence of reporters. Jessica looked comfortable and even smiled for the camera, unlike Tyler who showed resistance and nervousness with the cameras around.
Celebrating Reggie Martin's birthday was one of the plans for the Macau trip, where Jessica, Tyler, and Reggie Martin were reunited and even took a group picture with the renowned Harry Potter actor, Daniel Radcliffe.
Since Jessica was reported to be attending a charity event in Hong Kong later today (March 14), her sudden appearance in Macau the day before received much attention. Since Jessica personally hinted plans to act in films recently, there are also speculations that she might have the opportunity to participate in the filming of upcoming 2016 Hollywood film Now You See Me 2, with Daniel Radcliffe as one of the casts.
Netizens have also recently noticed that Jessica has deleted photos on Weibo taken with Girls' Generation members and is not following them either.
For both arrival at the Macau airport and the group picture with Reggie Martin and friends, Jessica and Tyler Kwon were intentionally keeping distance with each other, seemingly trying to divert attention to a group gathering instead of a couple event.
[instagram://0K_FWbBOXI]
[instagram://0K9IsxBOT_]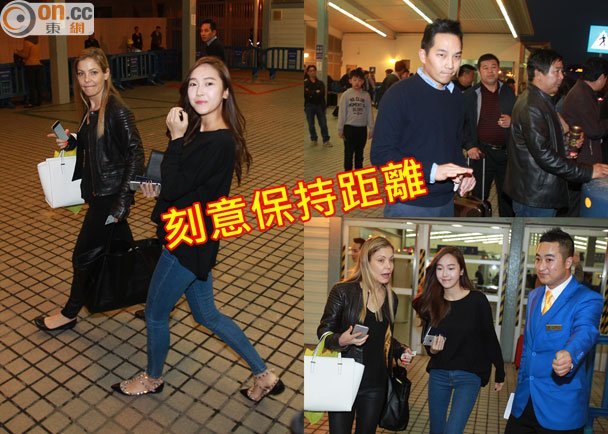 Source: on.cc
Share This Post