Jessica Spotted Looking Fabulous Next To Tommy Hilfiger In Los Angeles
Jessica and actor Park Seo Joon were present at Tommy Hilfiger's latest 2017 Spring/Summer fashion show in Venice Beach, California.
On January 8, American designer Tommy Hilfiger and model Gigi Hadid presented their latest collaboration, "TOMMYxGIGI" under the umbrella event "TommyLand Tommy Hilfiger Spring 2017" in Los Angeles.
Many celebrities were present for the designer's highly anticipated show and representing Korea were Jessica and Park Seo Joon
[Cosmopolitan Korea] 지금 이 시간 LA에서 열리고 있는 #토미힐피거 의 컬렉션! 코스모와 함께 쇼에 참석한 #제시카 (@jessica.syj) 가 보내온 메세지랍닏다#cosmofashionweek #2017FW pic.twitter.com/WOpRWum16v

— ? (@mccsochist) February 9, 2017
In the unveiled photos of the collection, people can see the two showing off highly sharp outfits. Jessica wore a dress with color-block patterns that showed off her slim figure and finalized the outfit with a clean-cut jacket.
Park Seo Joon wore a suit that highlighted the spirit of the California weather with the dark blue color coordination from suit to tie.
Some of the stars that showed up at the famed runway show include Lady GaGa, The Black Eyed Peas, Bella Hadid and even Kris Jenner.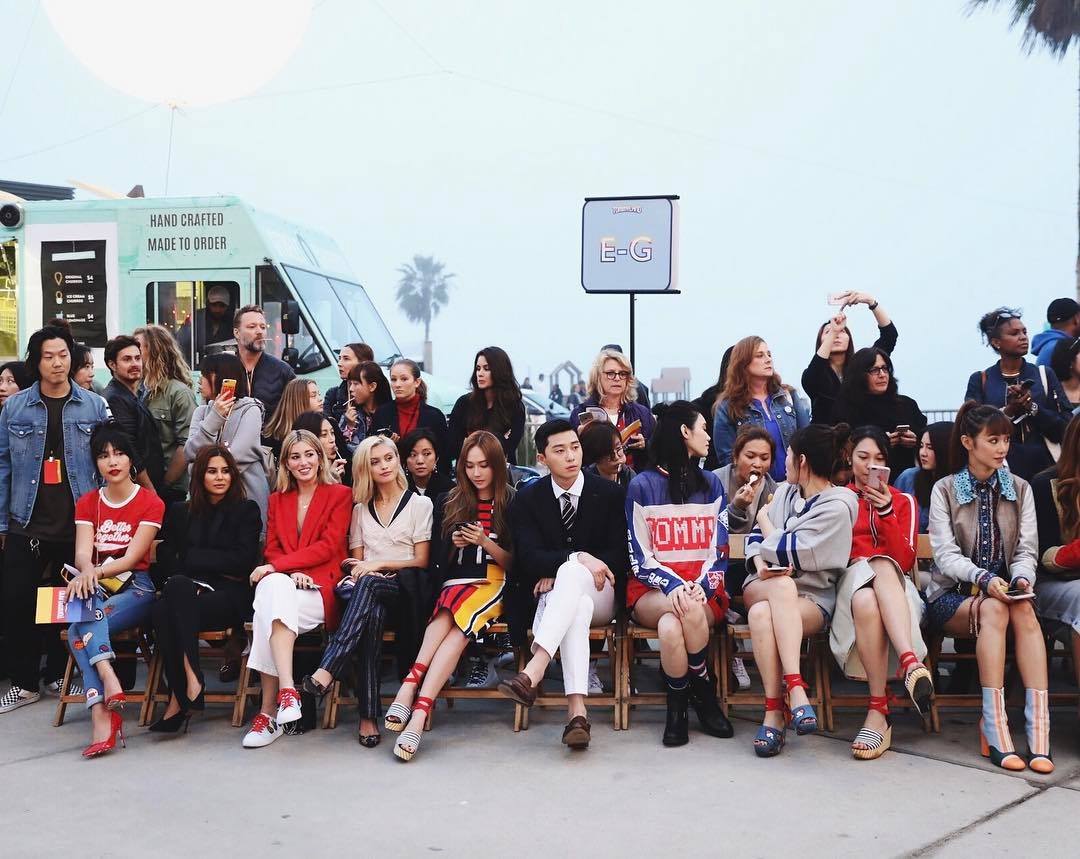 International media focused on Jessica and Park Seo Joon as much as the other celebrities because of their natural aura of belonging in such a high profile event.
The two even took a picture with the man himself, Tommy Hilfiger!
Share This Post