Ji Eun steps down from drama filming due to severe leg injury
Actress Oh Ji Eun of Mystic Entertainment has decided to step down from the MBC drama "Blow Breeze".
On October 4th, Mystic Entertainment released a statement with regards to their actress Oh Ji Eun and her condition.
Below is a direct translation of their full statement.
Hello this is actress Oh Ji Eun's company MYSTIC Entertainment.
This is our official statement with regards to Oh Ji Eun's injury during MBC Drama <Blow Breeze>.
On the 26th of last month, Oh Ji Eun received an injury to her leg. She ruptured the ligament located in her ankle and was told that her injury would take 8 weeks to fully recover. Ji Eun insisted that she continue filming while receiving treatment, but it was decided that she would need undergo surgery. After much discussion with staff and producers it was decided that she step down from the show.
However she showed amazing spirit and finished all scheduled shoots until the first and as the 12th episode as her last has officially left the cast. This was her first drama comeback in so long that the artist herself is extremely saddened that her efforts weren't able to see light. However we believe that a fast recovery and future work is the best way to repay her fans who have long waited for her.
Ji Eun is to focus on recovery after surgery and will come back to you as her healthy herself. We are sorry to have worried you and promise that the company will be doing all in its power to make sure she recovers soon.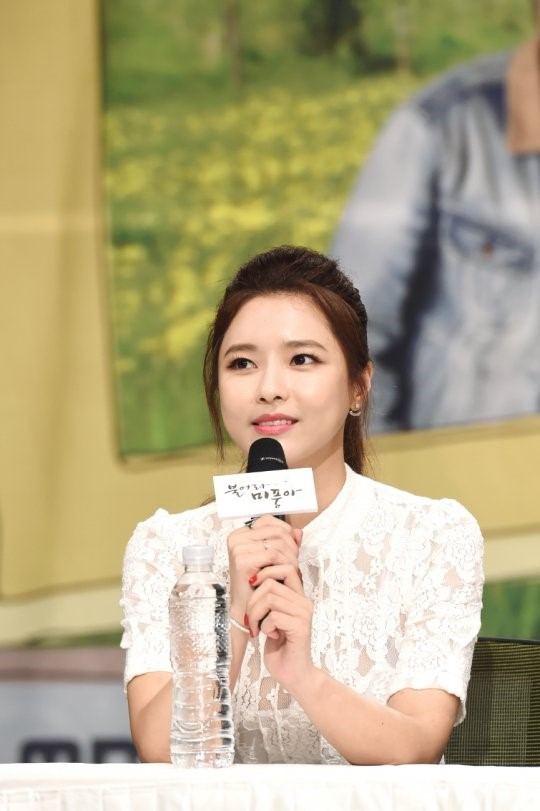 Source: Sports Donga
Share This Post