Jo In Sung holds successful November fan meet
Jo In Sung held a fan meeting on November 2nd at an art hall located in Yung Deung Po, Seoul. In honor of the popularity of his most recent drama It's OK, It's Love, Jo In Sung spent most of his fan meeting immersed as his character from the drama.
Jo In Sung made an appearance on stage after the opening video and continued to greet and shake hands with all the fans individually.
The fan meet mostly took the form of a Q&A session regarding his most recent drama. The actor shared moments from the set as well as stories of how close-knit the staff members and actors became during the process of filming the drama.
Running Man's Lee Kwang Soo also appeared as a surprise guest. The two showed off their close friendship in front of many fans. Lee Kwang Soo stated, "I discuss many of my concerns with him and Jo In Sung sincerely shows that he cares for me and tries to help me in any way he can. I am truly thankful that I got to know him."
Jo In Sung also took on the role of DJ Jang Jae Yul like in the drama. He read out loud the worries and problems that his fans were going through and tried to provide advice and possible solutions. This event allowed Jo In Sung and his fans to create very special moments together.
The actor told the fans that he plans to go overseas to meet his international fans as well for his upcoming promotional activities. He expressed how grateful he is to have the chance to meet and thank all the domestic fans. He also promised that they would see each other again soon.
The fans on site were provided with autographed tumblers, photos of Jo In Sung that had never been released before, and goods of the companies he models for. These gifts filed the arms of the fans who were going back home.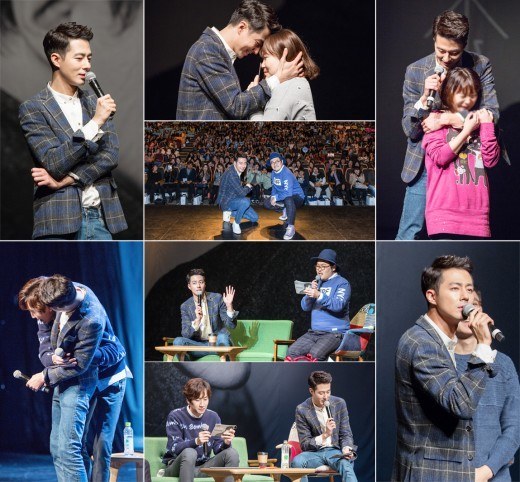 Source: TV report
Share This Post