Jo In Sung to meet Chinese fans in Shanghai on White Day
Actor Jo In Sung will hold his second fan-meeting in Shanghai on March 14 to meet his Chinese fans.
In the fan-meeting event, named It's Okay, It's Jo In Sung, the actor will be meeting his Chinese fans for the second time in the Shanghai Centre. The event is on March 14, which is dubbed the White Day in Asia, for men to repay women with sweets received on Valentine's Day. His management company, IOK Company, revealed that it was due to the warm welcoming and passionate support from local fans last year that brought him back again, anticipating good memories to be created on that day.
Alongside the popular SBS drama It's Okay, It's Love, Jo In Sung's popularity in China is also recognized, as he took home the Most Popular International Artist of the Year Award at the Esquire Man At His Best Awards, which is one of the most influential media awards in China in December last year.
Meanwhile, Jo In Sung will be leaving Korea for Shanghai on Friday, March 13.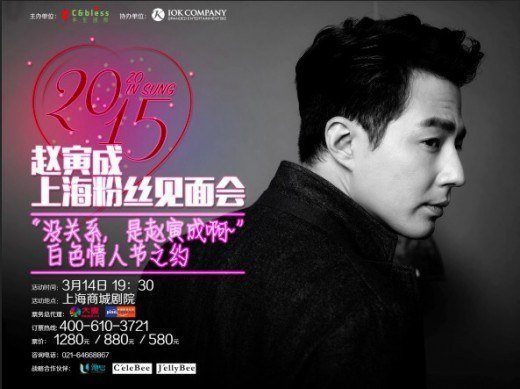 Source: TV리포트
Share This Post