Join the U.S. Auditions for SBS "K-Pop Star — The Last Chance" in Los Angeles, San Francisco and Seattle!
The final season of the popular SBS audition show K-Pop Star is coming to the U.S, making it 'The Last Chance' for those who dream to become one of South Korea's top artists.
In just a matter of weeks this September, K-Pop Star will be making their way to several cities in the U.S as part of its global audition campaign. SubKulture Entertainment, a Los Angeles production company who has become well-known among K-Pop fans, is partnering up with the television show with its West Coast auditions, including Los Angeles, San Francisco and Seattle*.
Los Angeles
Saturday, September 3, 2016
The LINE Hotel
San Francisco
Saturday, September 10, 2016
Santa Clara Marriott Hotel
Seattle
Saturday, September 10, 2016
Impact Hub Seattle
While K-Pop Star has visited Los Angeles and Seattle in the past to scour the local talents, it is particularly exciting for those in San Francisco as it is their first time holding auditions at the city.
Past K-Pop Star contestants who became successful following their U.S. auditions include Season 3 winner Bernard Park (Atlanta) and runner-up Sam Kim (Seattle), as well as Season 4 winner Katie Kim (New Jersey) and Season 5 winner Lee Soo Jung (Chicago).
K-Pop Star: The Last Chance is welcoming anyone talented in singing, dancing and playing instruments. Visit the SBS Homepage to apply today!
Auditions will officially commence globally in August and September with broadcasting scheduled for November. The winner will win 300 million won and a chance to release an album with the help of one of Korea's most influential companies including JYP Entertainment, YG Entertainment and Antenna Music.
*Auditions will take place in a total of five cities including Los Angeles, San Francisco, Seattle, Boston (September 7; The Westin Copley Place Boston Hotel) and New York (September 3; The New Yorker A Wyndham Hotel). More information can be found at the SBS Homepage.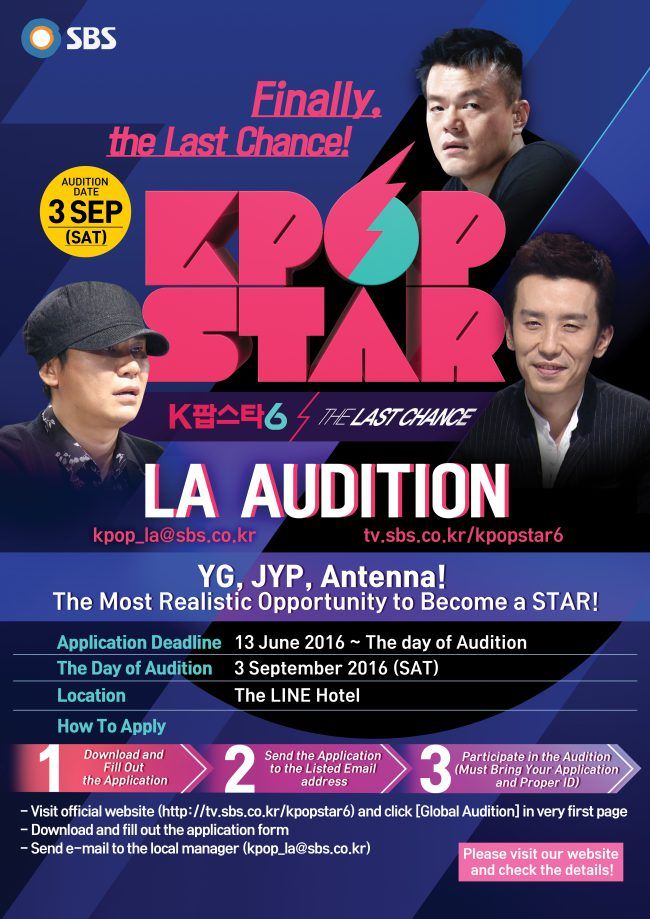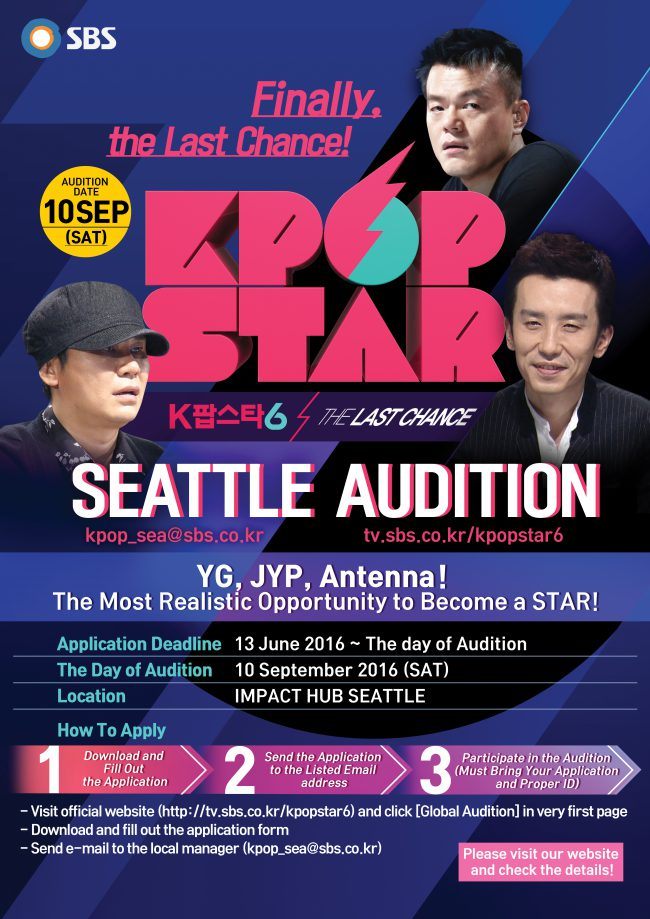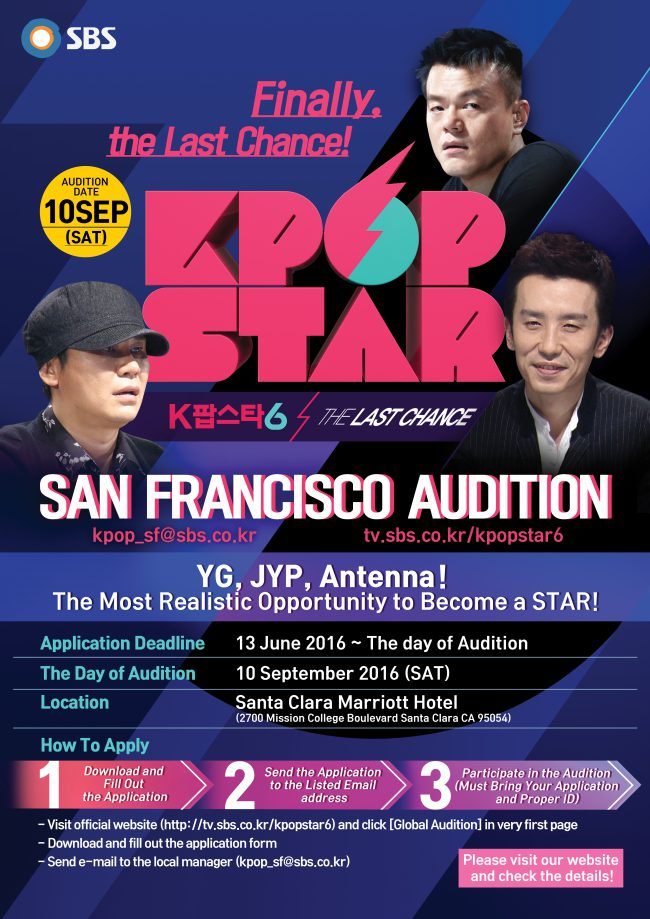 Share This Post