I.O.I Chaeyeon Confesses She Fell Into Depression Being In Two Groups At Once
Jung Chaeyeon had a busy time last year promoting with her groups but it seems like her scheduled took a toll on her. 
Recently, Jung Chaeyeon participated in the shoot with fashion magazine, Cosmopolitan. An interview was also held the same day as the shoot where she was asked about her time as a member of girl groups I.O.I and DIA. 
In an excerpt, Jung Chaeyeon confessed that,
I was happy that I was able to achieve my dreams in this short period of time. But because of my extremely busy schedule, I had a short but big slump.
Jung Chaeyeon was, in fact, talking about balancing her time as a member of two girl groups. Although she made her debut as part of DIA in 2015, she earned her big break after placing a spot on Produce 101's girl group, I.O.I last year. After her debut with I.O.I, she returned with D.I.A and promoted their Mr. Potter back in September.
Aside from her activities as an artist, she also landed a role in tvN drama Drinking Solo and was involved in a variety of advertisements. Chaeyeon's many projects made her one of the popular rookie artists last year.
Despite calling it a hard moment in her life, the young actress remained optimistic and shared her mindset it overcoming it. According to her, "As long as you don't forget your roots, you can smartly overcome a tough slump."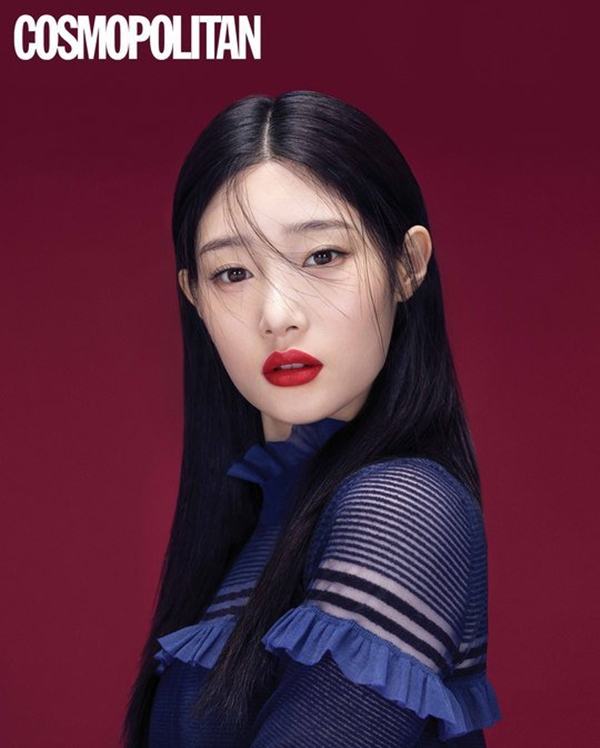 At present, Chaeyeon maintains the same momentum as last year. She is set to join I.O.I for one last time for their goodbye concert before focusing on DIA's comeback once more.
Source: Dispatch
Share This Post