#JusticeforDBSJ trends after Golden Disk Award Nominees announced
Shortly after the nominees for the 29th annual Golden Disk Awards were announced, fans began to trend #JusticeforDBSJ, expressing their discontent over TVXQ's (also known as DBSK) and Super Junior's exclusion from the list of nominees.
ELFs and Cassiopeia's alike began trending the hashtag after realizing that both senior K-Pop groups had not been included in the list of nominees for the Album Daesang and Digital Daesang despite boasting extremely high album sales with their comebacks this year!
TVXQ demonstrated their influence in the music industry when they released Tense at the beginning of this year which has sold over 300,000 copies, while their title track "Something" won seven music show trophies during promotions.
Super Junior had their first comeback in two years with Mamacita which topped multiple charts after it's release in September and has sold over 380,000 copies to date while their title track of the same name received nine music show trophies during their promotions.
Netizens have been posting on various social media about their unhappiness with the situation. Many sympathize with the group and fanclubs, saying "I hope they know they outsold all of the competition and we did not abandon them by not buying their album" while others took to criticizing the validity of the awards show, saying "The Golden Disk used to be a respectable prestigious award, but they have become a show without credibility" and even calling out the awards show to correct their mistake! Still, others expressed their discomfort at the idea that there are those who are less deserving that could win without these two groups as competitors saying, "Thanks for eliminating the competition so others could win without a fight" and "The only reason any of these groups have a shot at winning is because there is no competition."*
The unrest trended #JusticeforDBSJ worldwide while the hashtag #unfairGDA2014 trended in Seoul. Although there have been no confirmed statements from their management company, SM Entertainment, and the Korean Music Association, which puts on the Golden Disk Awards, fans have begun speculating with many theories. The most common theories include  a rule change to include mini-albums (which are sold at a lower price and thus, are bought in higher volume) or SM Entertainment not including the two groups on their list of nominees submitted to the Korean Music Association.
What do you think about this controversy?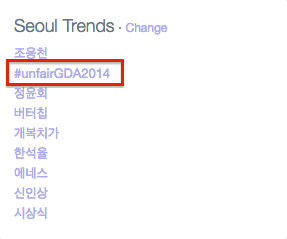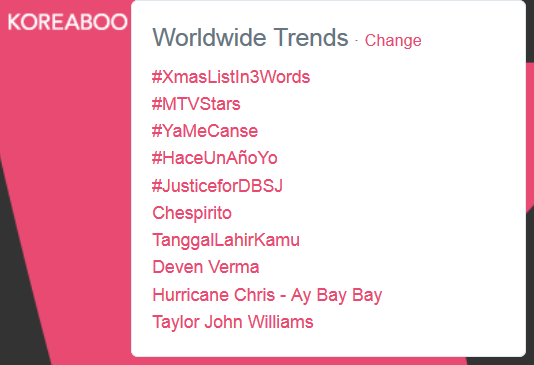 *The netizen reactions come from a compilation of tweets that included the hashtag #JusticeforDBSJ when it was trending
Share This Post