JYJ captures attention with campaign video for "Human Documentary Love"
JYJ's participation in Human Documentary Love's 10th anniversary campaign video has garnered a lot of attention ever since its release on March 31st!
According to C-JeS Entertainment, "JYJ took part in the campaign video for MBC's Human Documentary Love as part of its 10th anniversary celebration. As JYJ will be on a temporary hiatus due to Kim Jaejoong's enlistment, partaking in this meaningful campaign as their last piece together means a lot for the members."
In the released video, the light-hearted JYJ members an be seen featured in scenes related to book publication, photo contest, celebratory video exhibition, and various other events as part of the campaign. In particular, JYJ's sweet and colourful concept has melted many fans' hearts.
According to an affiliated source, "At the time, it was difficult to accommodate the three's schedules as Kim Jaejoong was working on his album, Park Yoochun was filming for a drama, and Kim Junsu was on his Asia tour. Yet, the members had a strong will to make this meaningful campaign happen, and so were willing to begin filming at dawn."
Meanwhile, upon Kim Jaejoong's private enlistment in the army on March 31st, Park Yoochun is to star in an upcoming SBS drama series Sense of Men and Women and Kim Junsu is to continue on his Asia tour in Japan.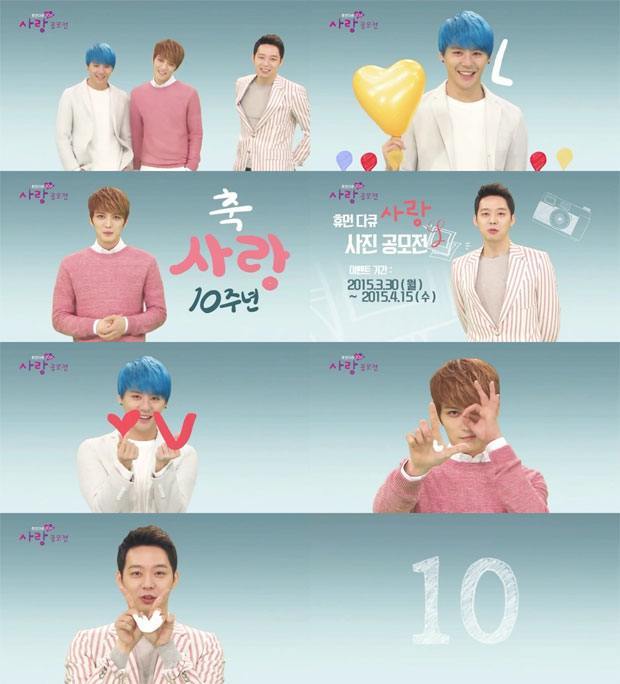 Source: The Star
Share This Post