JYJ's latest single "Wake Me Tonight" tops Oricon Daily chart
Trio JYJ's first Japanese single "Wake Me Tonight" was well-received by listeners as it topped the Oricon Daily chart for singles soon after its release.
The track was released on January 21st and is a mid-tempo track featuring the members' soothing vocals against an electric guitar and rhythmic beat.
The agency revealed, due to various distribution issues, the song was not released until two months after its initial premiere at a concert. Despite this, the track still received an explosive response, showing the great support that JYJ got from fans.
"Wake Me Tonight" also performed well on other rankings namely Tower Records charts and HMV 24 Hours charts.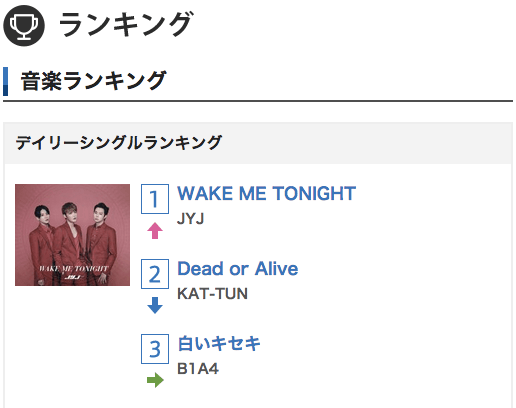 Take a listen to "Wake Me Tonight" below:
Source: The Star
Share This Post