This JYP male idol under FIRE for allegedly FLIRTING with fan
Netizens criticize a male idol for allegedly flirting with a fan via SNS
Many fans send messages and leave comments on their biases' SNS accounts in order to expect at least one reply from them. But could there be a male idol that is choosing who to talk to and then flirting with fans?
Originally posted on Pann, netizens criticize a male idol for allegedly flirting with female fans.
Titled "Male Idol Who Flirts With Fans Via SNS," here is the direct translation of the post and comments below.
"Wow….."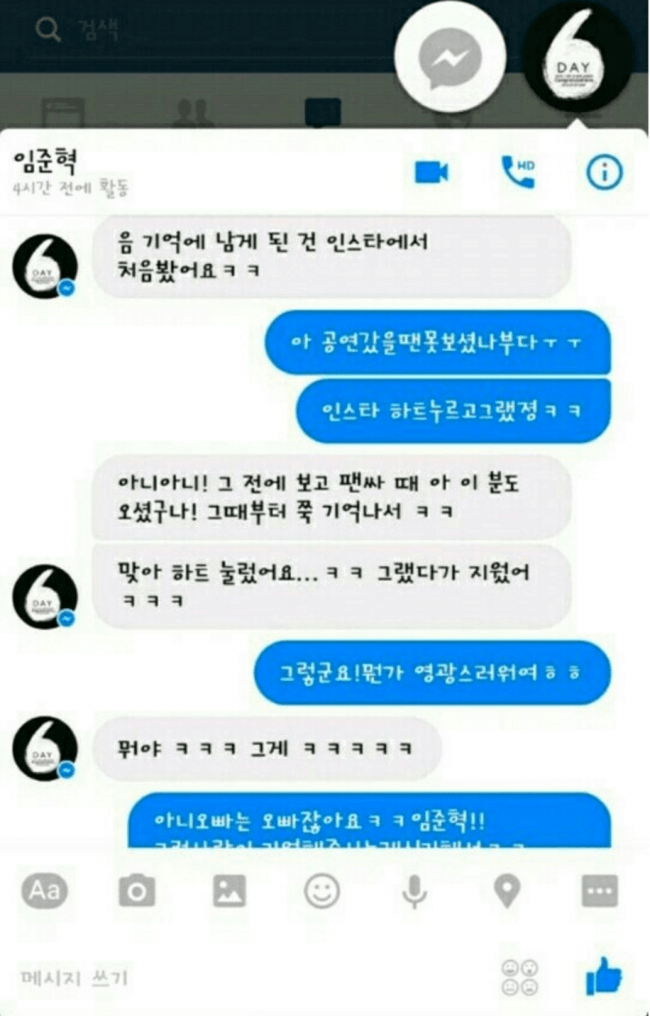 Translation: 
Lim Joon Hyeok: "Oh the reason I remember you is that I saw you first on Instagram haha"
Fan: "Oh I guess you didn't see me when I was at your performance T_T"
Fan: "That is why I thought you pressed like on my Instagram post haha"
Lim Joon Hyeok: "No no! I have been seeing you since before and thought to myself 'oh she came again!' So I have been remembering you since then haha"
Lim Joon Hyeok: "Yeah I pressed heart on your Instagram post… haha And then I deleted it hahaha"
Fan: "Oh I see! I am honored haha"
Lim Joon Hyeok: "What is… hahahaha that hahahahaha"
Fan: "I mean your oppa! haha Lim Joon Hyeok!!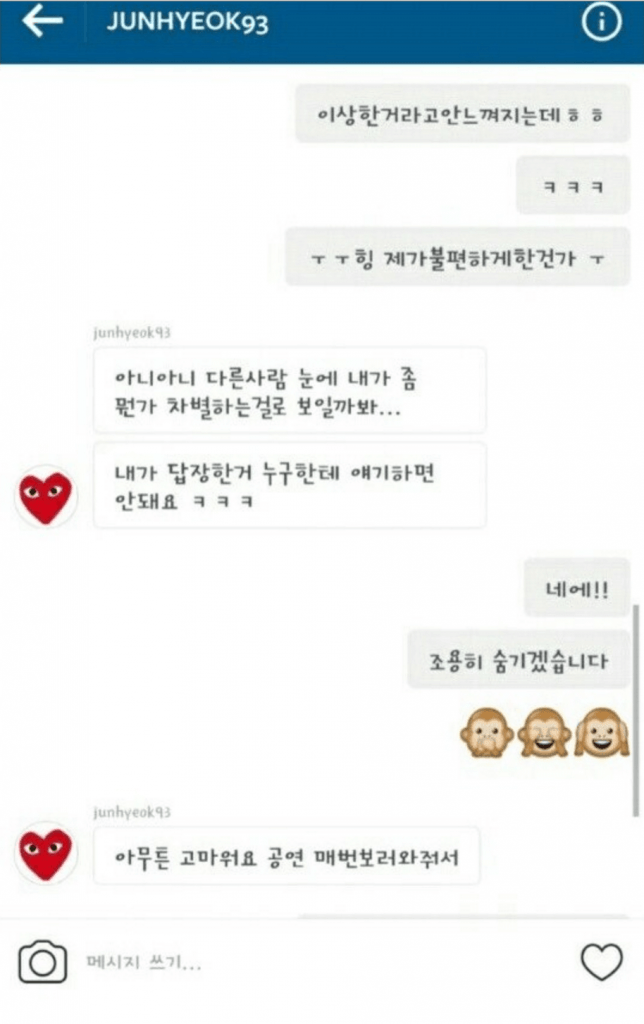 Fan: "I mean I don't find it weird anything haha"
Fan: "Lol"
Fan: "T_T Am I making this uncomfortable? ha"
Lim Joon Hyeok: "No no it is just that others may think I'm being discriminating fans….."
Lim Joon Hyeok: "You really can't tell anyone that I have been replying to you hahaha"
Fan: "Okay!!"
Fan: "I'll quietly hide it"
Fan: ":)"
Lim Joon Hyeok: "Anyways, thank you so much for coming to see our performance every time"

---
NETIZEN REACTIONS
Koreaboo has collected reactions from Netizens who commented on the original article from our Korean source. The below comments are the most popular comments at the time of this article being published.
---
[ +175 / -1] Who the heck is Lim Joon Hyeok and what is Day6?
[ +80 / -3] I know this is random but JYP really like numbers… Got7, SIXTEEN, Day6, 2PM 2AM
[ +56 / -1] This is shocking since he looks so innocent and did this. He sings really well and I have searched him in the past ever since I was interested in him
Source: Pann
Share This Post