K-Pop Fans Shame Ticket Scalper Online For Demanding Sex In Exchange For EXO Tickets
Male group EXO has become one of the most popular male idol groups of all time, selling out tickets to their concerts in record times while crashing ticketing websites consistently. 
In fact, for a realistic chance to attend one of the group's concerts, many fans have to resort to the secondary market and pay ridiculous prices for tickets. But while fans are already used to paying huge markups for EXO tickets, one seller's asking price for the group's upcoming concert was particularly shocking. Rather than ask for a large sum of money, an online scalper has allegedly asked for sex in exchange for the ticket. Outraged by the selling post, fans have spread the news online, causing outrage among EXO-L and fans in general.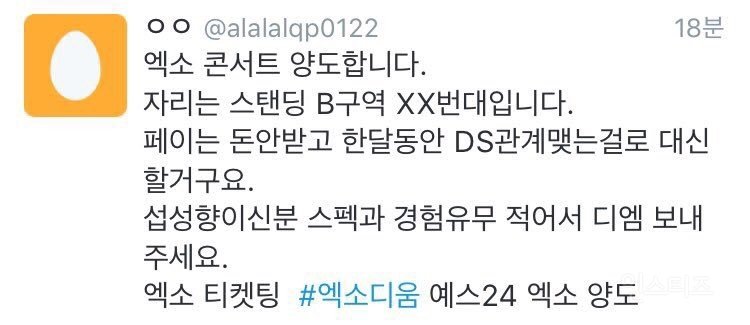 Check out this video to see just how amazing an EXO concert is:

Source: Instiz
Share This Post