Kai Refused To Be Friends With D.O At The Beginning Of EXO
Kai revealed that he didn't get along very well with D.O. during their debut era.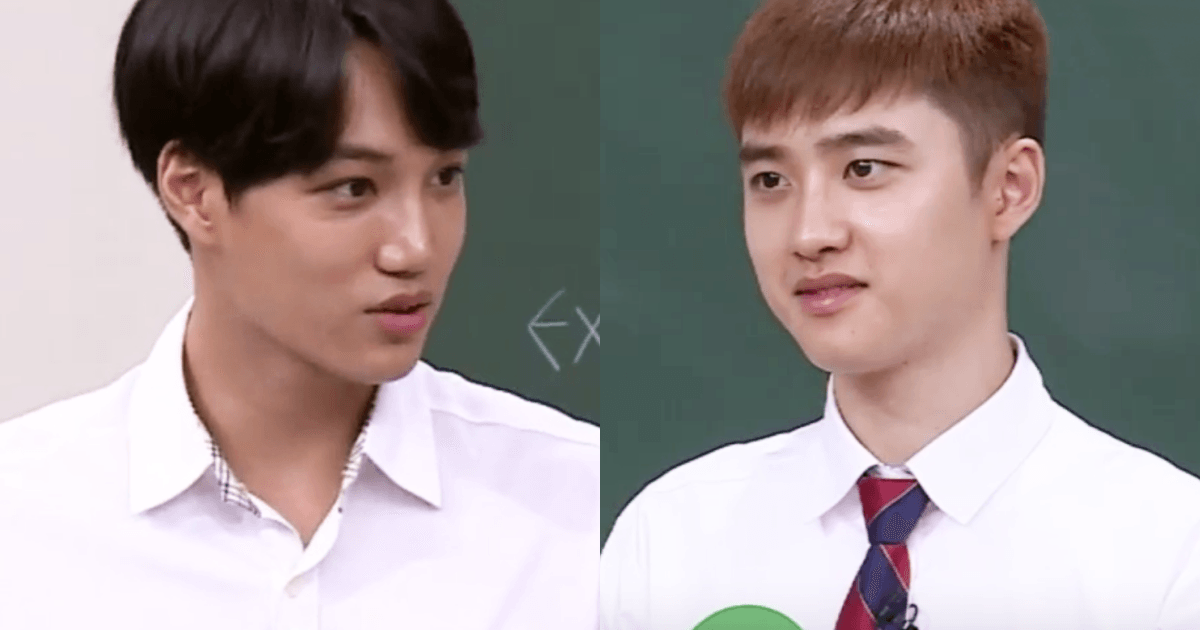 On JTBC's Knowing Brothers, Chanyeol recalled the time when Kai refused to eat with D.O.
"After taking our debut profile photos, I was walking home with D.O. when we ran into Suho and Kai. I asked, 'Suho, where are you going?' and he said he was going to eat with Kai. So I suggested we all eat together. But then Kai…"

— Chanyeol
https://gfycat.com/MemorablePopularCassowary
"Kai said, 'Suho hyung, I don't want to eat with that bastard.'"

— Suho
But Kai clarified that it was all a misunderstanding.
"D.O. would glare at me so much, so I thought, 'Does he not like me?' D.O. and I have a hard time opening up to people, and I can't eat with people I'm uncomfortable with."

— Kai
"And I didn't curse at him. I just said, 'I don't want to eat with him.' But [Chanyeol and Suho] are making things up to make it more interesting."

— Kai
Kai thought D.O. didn't like him, because D.O. had a habit of glaring at others.
"I have really bad eyesight, but wearing contact lenses is uncomfortable. I usually wore glasses, but I took them off during broadcasts. So I couldn't see."

— D.O.
"When D.O. first came to [SM Entertainment], he didn't have a great first impression. He would always look like he was glaring at people because he couldn't see very well."

— Chanyeol
D.O. used to get in trouble by his upper classmen in school because of his eyesight.
"I would unconsciously glare at people while walking down the street, and an upper classmate once beat me up because he thought I was being disrespectful."

— D.O.
Thankfully, Kai and D.O. soon opened up to each other and became fast friends.
"But about 2 days after that incident, we cleared everything up and he became my closest friend."

— Kai
Share This Post