Kang Dong Won SHOCKS Netizens By Showing Up To Press Conference In A BATH ROBE
After shocking fans by wearing high heels to an event, actor Kang Dong Won continued to make bold fashion choices by wearing a bathrobe to his press conference. 
On January 25th, a press conference and media premiere was held for the upcoming film release, A Violent Prosecutor, at the COEX in Samseong-dong, Seoul. The event was attended by leading actors Hwang Jung Min and Kang Dong Won as well as director Lee Il Hyung.
Although the YG Entertainment actor arrived at the event in a simple dark blue robe, fans were still impressed by his stunning visuals. Rather than comment on his odd fashion choice for an important conference for his movie, fans discussed how good the actor looks regardless of his outfit.
A Violent Prosecutor will make its release in Korea on February 4th.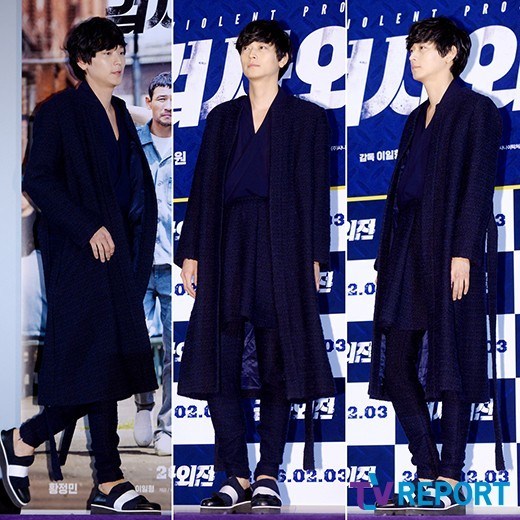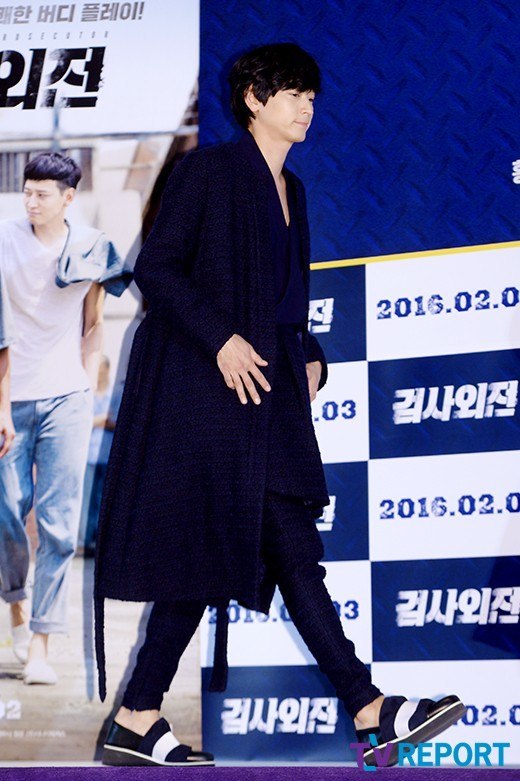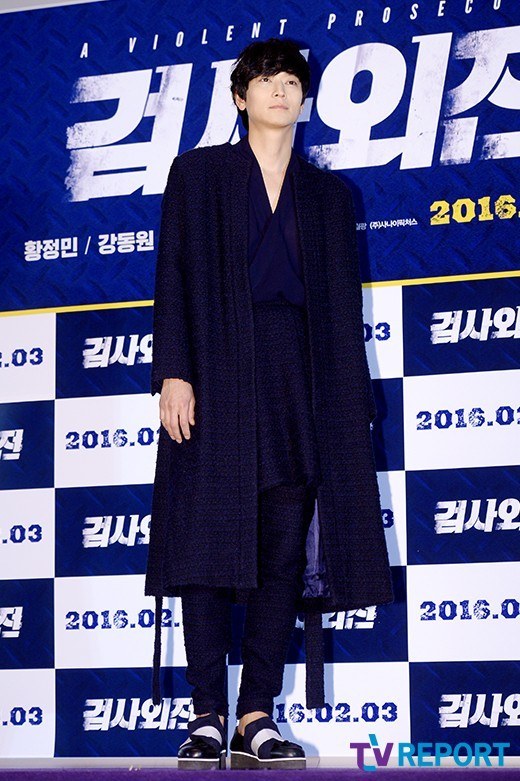 ---
NETIZEN REACTIONS
Koreaboo has collected reactions from Netizens who commented on the original article from our Korean source. The below comments are the most popular comments at the time of this article being published.
---
[+1159, -32] His stylist must have it so easy. No matter what he wears he looks amazing….
[+982, -48] What wouldn't he look good in…
[+858, -27] Is he seriously mid 30s….how is his skin so glowy….
[+33, -3] Kang Dongwon was so beautiful today. He really looks like he loves acting. He commits to a film no matter what genre or part he has in it..
[+29, -1] The reporter must be a man who was trying to degrade Kang Dong Won for wearing pjs but look at people's response ㅋㅋㅋㅋ
Source: TV Daily and TV Report
Share This Post