KARA's Han Seungyeon purchases 4.5 billion won building in Cheongdam
KARA's Han Seungyeon has made a large purchase recently, obtaining a building in Cheongdam-dong for 4.5 billion won, equaling to approximately $4,116,195 USD.
Korean media portals reveal that the purchase was made late last year in April, and was acquired for 4.55 billion won. The building stands at a corner facing two roads in the Cheongdam-dong, Gangnam-gu area, and features a total floor area of 800㎡ that includes a basement and four floors above ground. Other buildings in the area include a newly completed elementary school and other residential housing.
In addition, the purchased building features a real estate and pharmacy business on the first and ground floor, while a restaurant and a Taekwondo school houses the second floor. In addition, a bookstore, an office, studio and more are currently in place in the building.
Realtor Kim Ju Hwan further revealed that Seungyeon has borrowed 60% of the building from the bank in order to bring profit up to its maximum. He further adds, "The yearly profit of the building is around 4.4%, which is high for a building in Gangnam. The method varies, but the investment is basically to 'maximize yields' and ultimately, profit in real estate."
This is not the first KARA member to make a big purchase such as this. In 2012, Goo Hara was reported to have made a purchase of a single-family home for 1.156 billion won, or $1,056,826 USD. Currently, that building is currently being remodeled to provide room for a cafe, office, and nail shop. With the house's transformation, it is being reported that the property value has soared and is currently estimated at 2 billion won.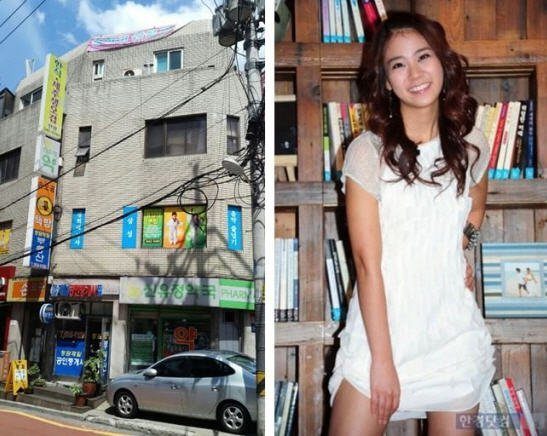 Source: Hankyung
Share This Post