KARA's "Summergic" Japanese single debuts in #1 on Oricon Daily Charts
KARA's latest Japanese single "Summergic" is a success in Japan, debuting in first place on the Oricon Daily Charts.
"Summergic" is KARA's 12th Japanese single that was released on May 5th, selling over 28,000 copies on its first day. It is also their first triple-A side single since debuting in Japan.
Despite a change in lineup last year with Youngji joining the team following the leave of Nicole and Jiyoung, the girl group's popularity has not waned in Japan.
Though the single dropped to second place for the May 5th daily chart, selling an additional 7,161 units, KARA is undoubtedly doing well with their new release.
Meanwhile, KARA is preparing for a Korean comeback this May.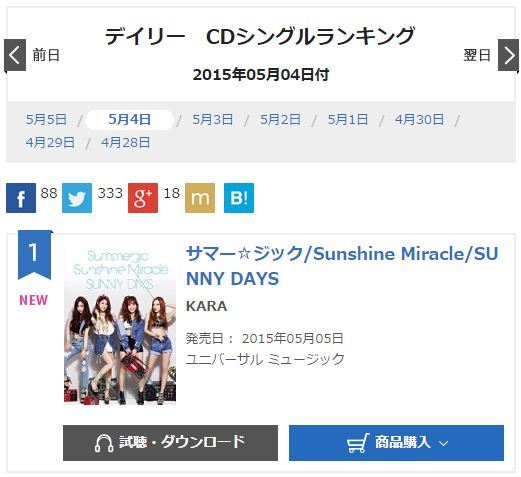 Source: Oricon and No Cut News
Share This Post