KARD completely sells out entire tour in Brazil
 K.A.R.D has proven their tremendous worldwide popularity by selling out for their 1st tour in Brazil.
Despite not having yet debuted, Co-ed group K.A.R.D has taken the world by storm as the group has managed to sell out their first Brazil tour within hours of releasing the tickets.
Originally set with four fan signs in Fortaleza, Salvador, Recife and Río de Janeiro, with one show in Sao Paulo, the demand for the group has been so intense that additional dates for their show in Sao Paulo and fansign in Recife have been added to the tour.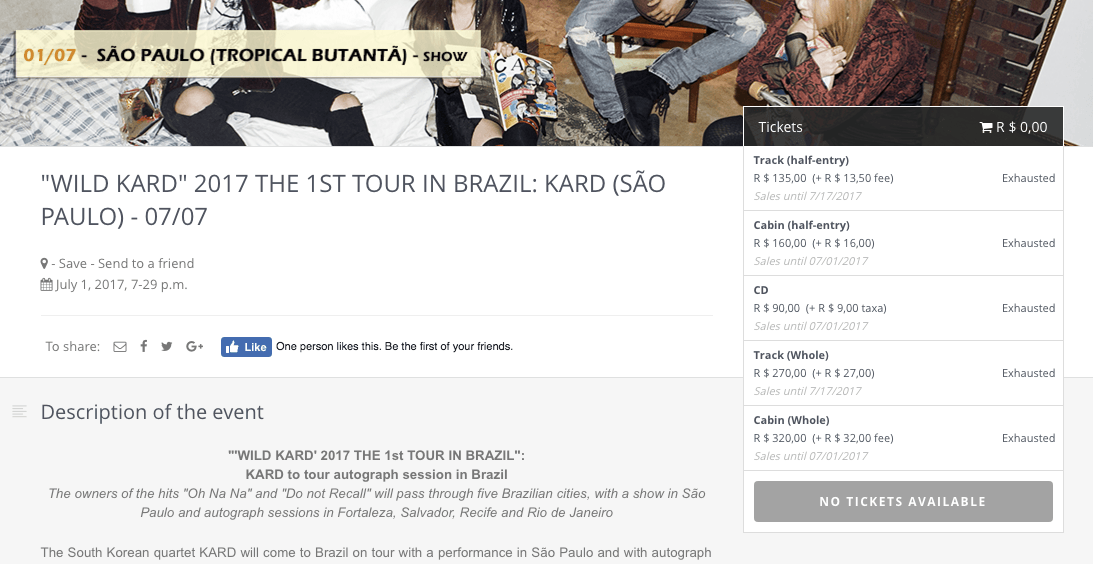 K.A.R.D 1st tour "WILD KARD" IN BRAZIL

We've added more events to meet you.

If you want more information,
→ https://t.co/AEAD072eer pic.twitter.com/Hwmhb2BTVt

— K.A.R.D (@KARD_Official) April 21, 2017
Though tickets for the new dates have not yet been released, it is expected that the group will also sell out those dates given their popularity in Brazil.
K.A.R.D will embark on their first Bazil tour after having finished their first North American tour, an amazing feat for a rookie group.
Share This Post