[★VIDEO] Key, Jokwon, CNU and Ken charm in suits for "Chess" musical posters
Four male idols have officially joined the cast for upcoming musical Chess, namely SHINee's Key, Jokwon, B1A4's CNU, and VIXX's Ken!
Chess will be produced by M Musical Art, which brought together the previous musical Robin Hood, starring Yoon Jun Sang, Lee Gun Myung, Super Junior's Kyuhyun, BEAST's Yoseob, and more. This new musical is also written by legendary songwriter Tim Rice, who wrote other famous musical works such as Jesus Christ Superstar, Evita, and Joseph Amazing.
Using the Cold War era as the musical's background, the plot revolves around a chess tournament between America and Russia, highlighting the political conflicts and tension.
The four Korean idols will take turns to play the main role as Anatoly Sergievsky, the Russian representative, who fall in love with Florence Vassy, ex-lover of the U.S. player. Shin Seong Woo and Lee Gun Gyung will play Freddie Trumper, the opposing player for the United States. Other casts include Ahn Shi Ha, Lee Jeong Hwa, and more.
Key, Jokwon, CNU, and Ken each dressed up neatly in black suits and unleashed individual posters for the musical. A dramatic 30-second teaser video featuring the four along with the other casts was also officially released.
Chess will last exactly one month from June 19th to July 19th at Sejong Center Chamber Hall.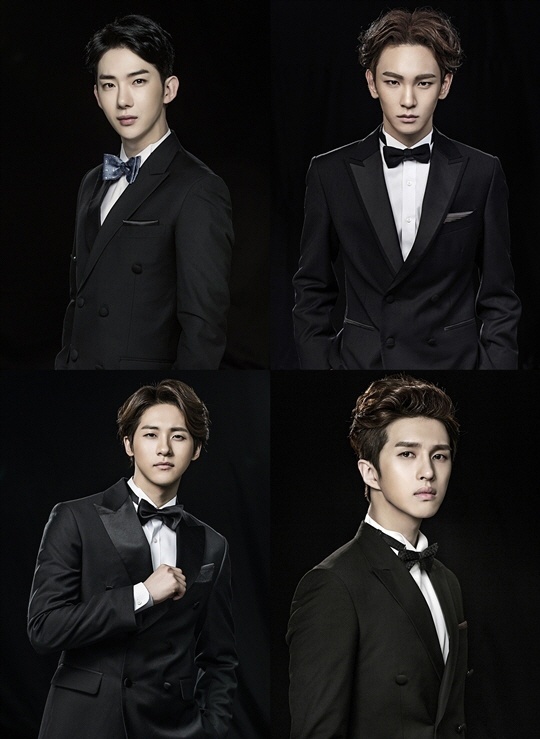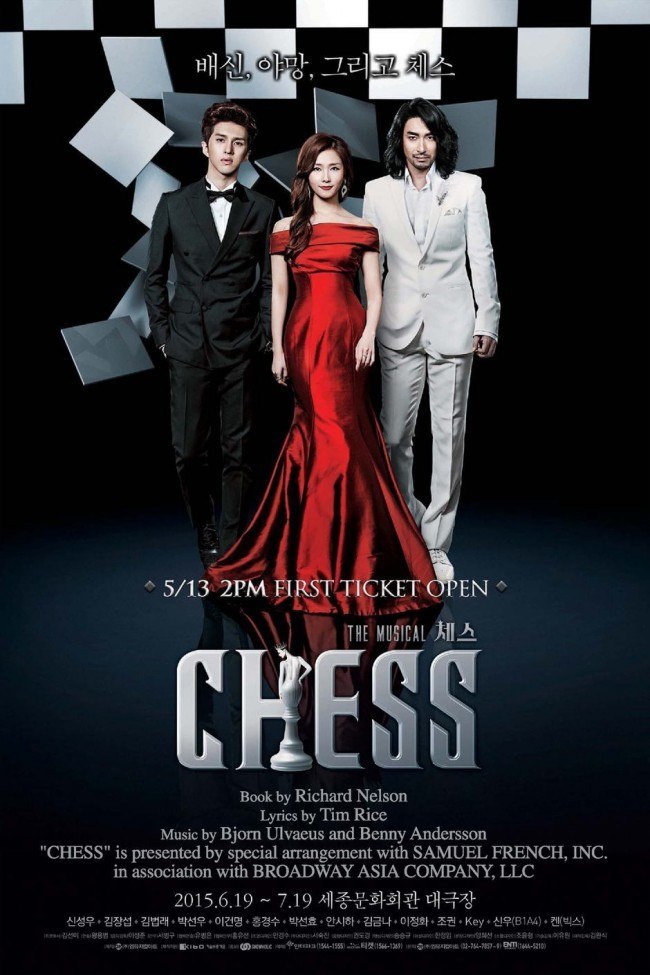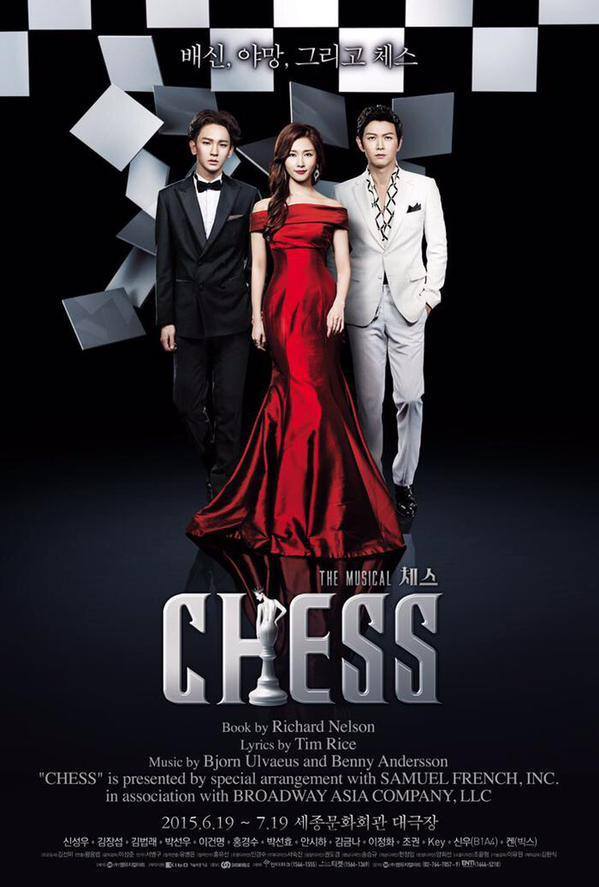 Source: Sports Chosun
Share This Post