When this Korean Dad found adult posters in his son's locker…he did exactly what you'd expect
Kim Gu Ra found an R-rated poster in the school locker of his son, Kim Dong Hyun, but he reacted in an unexpected but respectable way.
On March 1, Kim Gu Ra attended his son's graduation from high school, and Channel A's Daddy's True Colors followed him to record the whole thing.
In this episode, Kim Gu Ra revealed that he hadn't been able to attend any of his son's previous graduations from elementary and middle school due to his busy schedule, so his ability to attend his high school graduation was a quite special.
Before the ceremony, the father and son toured the school and decided to have a look at Dong Hyun's classroom and locker, and to his surprise, he found an R-rated poster of a naked woman. Dong Hyun looked equally as shocked, but his father didn't scold him.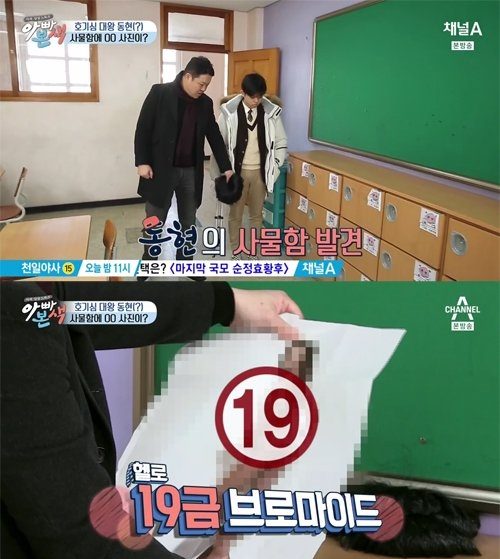 Instead, Kim Gu Ra said it was okay, and turned a blind eye by saying, "It's ok, it just looks like a picture of an athlete". He explained to the cameras that he reacted in this way to help Dong Hyun understand that he was respectful of his son's privacy, and that he didn't want to oppress him.
Watch the segment below!
Source: Dispatch
Share This Post