Kim Sa Eun expresses worries due to Sungmin's military enlistment
Musical actress Kim Sa Eun, who recently received a new title as the wife of Super Junior's Sungmin, shared her current worries on KBS talk show Hello Counselor.  This is her first public appearance on television since her marriage with Sungmin.
The show invites people from the public to share problems that they are facing in life and provides suggestions to mitigate them. Kim Sa Eun recently had the chance to voice out her own difficulties.
The marriage of Sungmin and Kim Sa Eun was not entirely smooth-sailing. The newly-wed couple held their wedding in December last year, which came as a shock to many as he was the first Super Junior member to get married. While many gave their well-wishes to the two, there were still people who gave hateful comments and eventually led to them deleting their Instagram accounts.
With Sungmin enlisting to join the army for the next two years starting March 31st, Kim Sa Eun is making preparations for plans of her own life without Sungmin by her side. She expressed, "My husband will be going to the army, so I am worried about how to adjust to the lifestyle of being alone."
In response, actress Byun Jung Soo gave advice with her own marriage experience, "Do a lot of traveling. Especially when your husband is not around, travel around with your in-laws."
Super Junior's Donghae and Eunhyuk who are currently promoting with their comeback album also expressed their thoughts on Sungmin and Shindong's impending enlistment.
Other guests on this episode of Hello Counselor include TEEN TOP's Niel and Boyfriend's Donghyun and Jeongmin.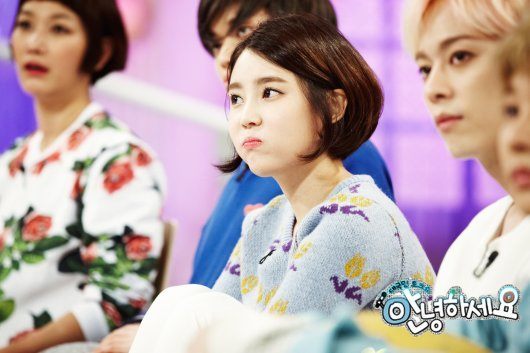 Source: OSEN
Share This Post