[★BREAKING] Kim Tae Hee And Rain Release Images From Their Wedding
Rain and Kim Tae Hee's wedding ceremony is now over and the couple released a few pictures of the event for their fans as well as Kim Tae Hee's hand-written letter.
The newlyweds got married at Gaoe Catholic Church on the afternoon of January 19 with many celebrity friends such as JYP, PSY, and Honey Lee as witnesses. With the wedding over and the couple pronounced husband and wife, the newlyweds have released photos and a hand-written letter to thank their fans.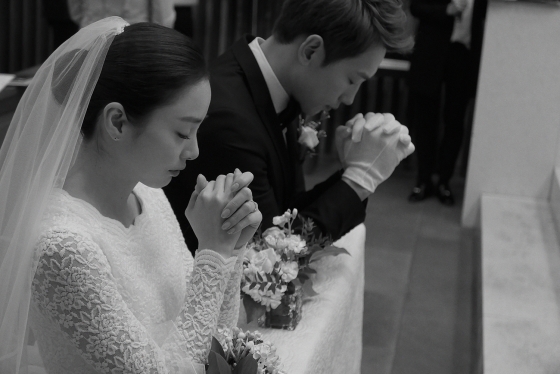 Although fans and reporters swarmed the exterior of the venue attempting to catch a glimpse of the power couple, heavy security prevented anyone uninvited from entering the premises. This allowed the wedding to be carried out in a very private and intimate manner.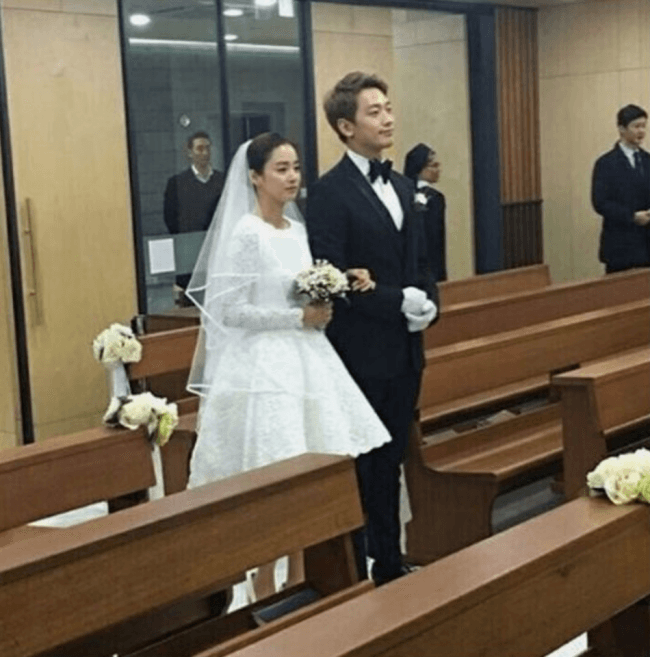 Here is the full translation of Kim Tae Hee's letter:
Hello, this is Kim Tae Hee.

First and foremost, I would like to thank everyone for their congratulations and support despite the suddenness of the news.

Today is the first day of the long journey ahead of the two of us, and I would like the first step with the blessing of all of our fans who have loved and cherished us.

We will respect each other and make up for each other's failings as we live our fullest.

I will repay you for the warmth and the moving moments you have shown me through your overflowing love as a wife and a more mature actress.

I will also live life as someone my partner can lean on and count as support.

I pray that this year is full of happiness and joy for all of you and please be careful not to catch a cold in this freezing weather. Once again I would like to thank everybody.

2017. 1. 19 from Kim Tae Hee.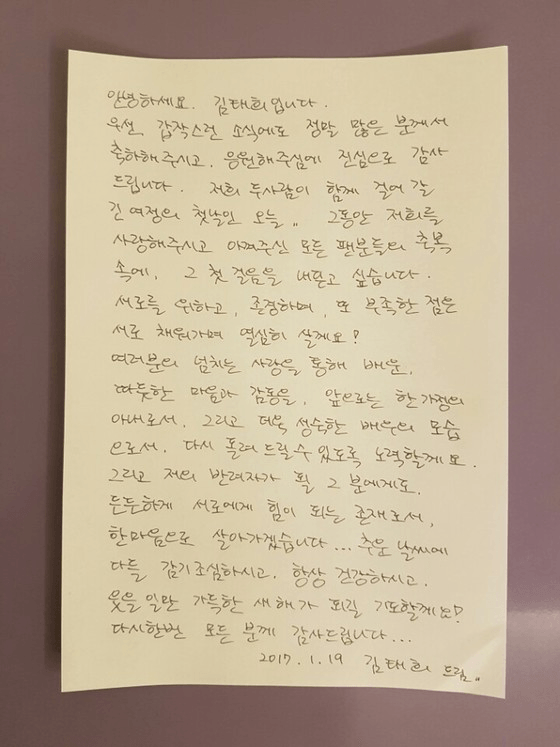 Source: KS Ilbo, Joongang Ilbo and News1
Share This Post