This Is What Kim Tae Hee And Rain's Wedding Rings Look Like
Rain and Kim Tae Hee left for their honeymoon in Bali on January 22 through Incheon International Airport.
The scene at Incheon International Airport was a mob scene due to the presence of the star newlyweds.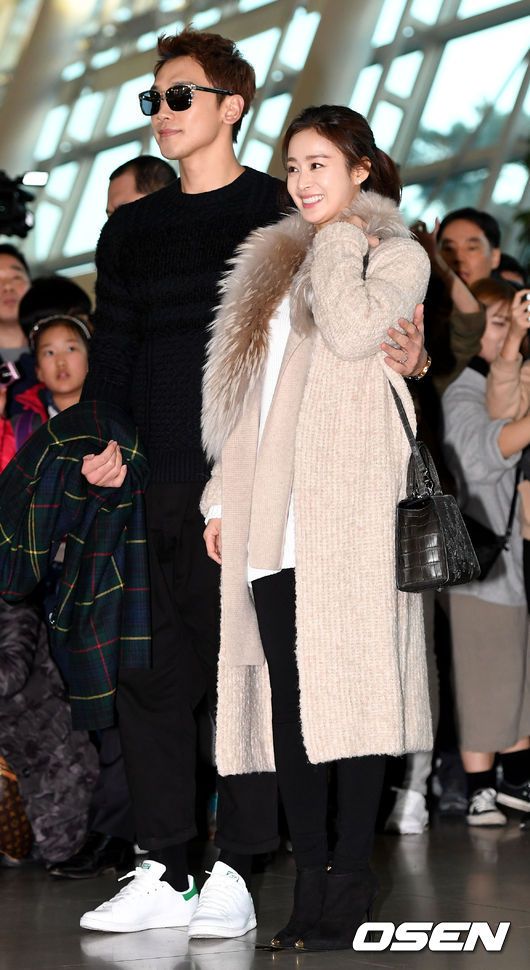 Many fans, along with generally curious bystanders were snapping pictures on their camera phone and smiling at the sight of Rain and Kim Tae Hee.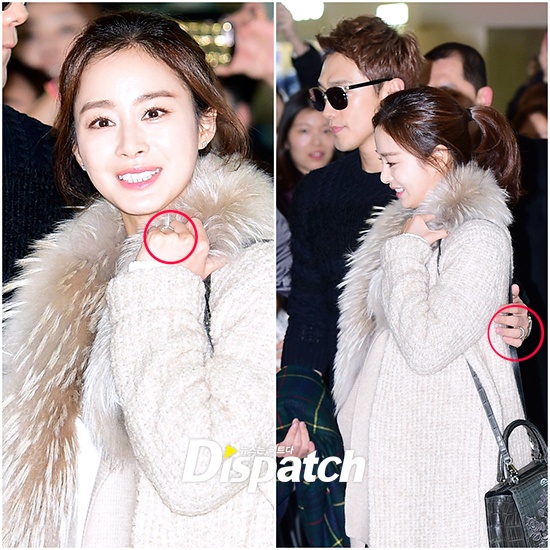 People were lucky enough to catch a glimpse of Kim Tae Hee's wedding ring.
Through photos of her hand, people saw that the design of her wedding ring was reminiscent of Catholic Rosary rings.
The happy couple happily smiled and posed for photos before being escorted by their bodyguard into the terminal gates.
Source: Dispatch
Share This Post