Korea Communication Standards Commission To Hear From Music Bank Before Initializing Penalty
Music Bank is continuing to feel the backlash from their chart point miscalculation that occurred on the May 27th episode, resulting in the wrong girl group to be announced the winner.

In an update report, it was revealed that the the KBS music show is currently under review by the Korea Communication Standards Commission, or KCSC. A committee heard from representatives of Music Bank prior to deciding on the penalty.
On May 27th, AOA was mistakenly given the #1 place instead of TWICE after fans noticed the miscalculation and awarding of points for the physical album category. This went further then just these two girl groups as other artists' physical album points were also calculated incorrectly.
The KCSC will be questioning Music Bank on their objectivity regarding their music charts under Article 14.
The music show has since then apologized to viewers and the groups for the mistake.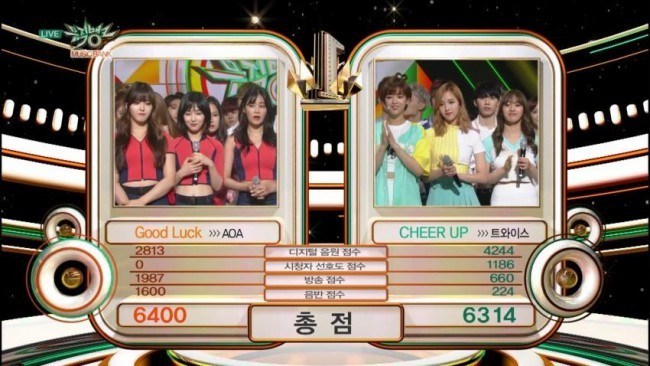 Source: OSEN
Share This Post