Korean film "Love Forecast" continues to gain popularity
Love Forecast, starring Moon Chae Won and Lee Seung Gi, has continually gained popularity since its release. The chemistry between the two stars has drawn in even more audience who have shown interest in their love line for the film. 
Love Forecast drew in attention from the public even before its release, as the actors are meeting once again for the second time onscreen. Previously, the two actors met and actors on the drama Brilliant Legacy, which gained high popularity at the time. Love Forecast was released on January 14th, and since then, the movie has continuously topped of the box office charts.
The movie has sold a total of 1,332,828 tickets so far, and on January 23rd alone, the movie was played in 482 theaters with 61,507 tickets sold.
The basic story line of Love Forecast consists of a dedicated love line between Lee Seung Gi, a elementary school teacher that is never able to last longer than 100 days with a girlfriend, and Moon Chae Won, a beautiful weather forecaster. The movie itself is directed by Park Jin Pyo, who also worked on the movie You Are My Sunshine, and features other stars such as Lee Seo Jin and Jung Joon Young.
Though the movie Gangnam Blues took the top place in the charts on its release on January 24th, Love Forecast will most likely continue its popularity for a little while longer.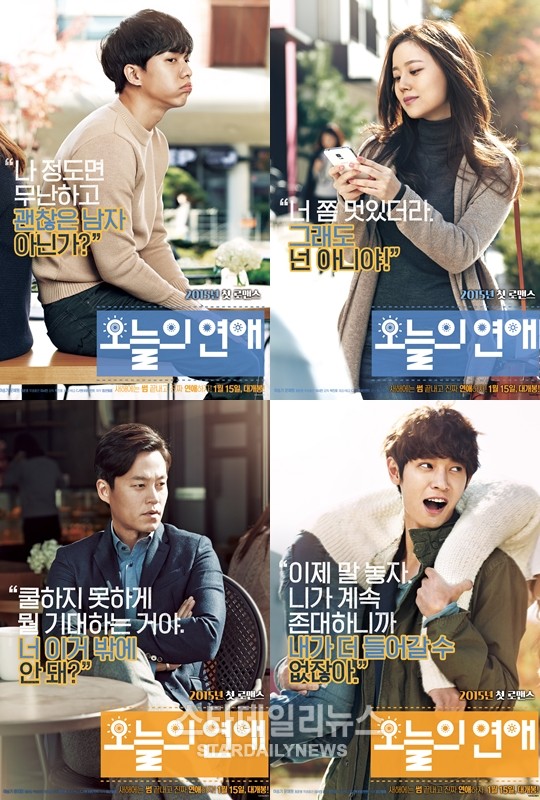 Source: Asia Economy News
Share This Post