Korean Firefighter Uses His Own Body to Shield People From Fire
A video of a Korean firefighter using his own body to shield a citizen from the fire has been going viral for his heroic deed.
On March 11 in Yongsan, Seoul, a fire began in a 4-story building and had spread wildly before authorities were able to arrive at the scene.
According to YTN, 5 residents of the building were still stuck inside, including two children on the third and fourth floors, as well as a child's parent in the building next to it. Firefighters quickly ran in and helped them jump out of the building window down to a safety net outside.
Throughout the rescue mission, the fire continued to blaze violently and began spreading to other buildings and even to the escape window. However, to stop the residents from getting burned, the rescue firefighters could be seen using their own bodies to shield the fire from the residents as the flames got bigger.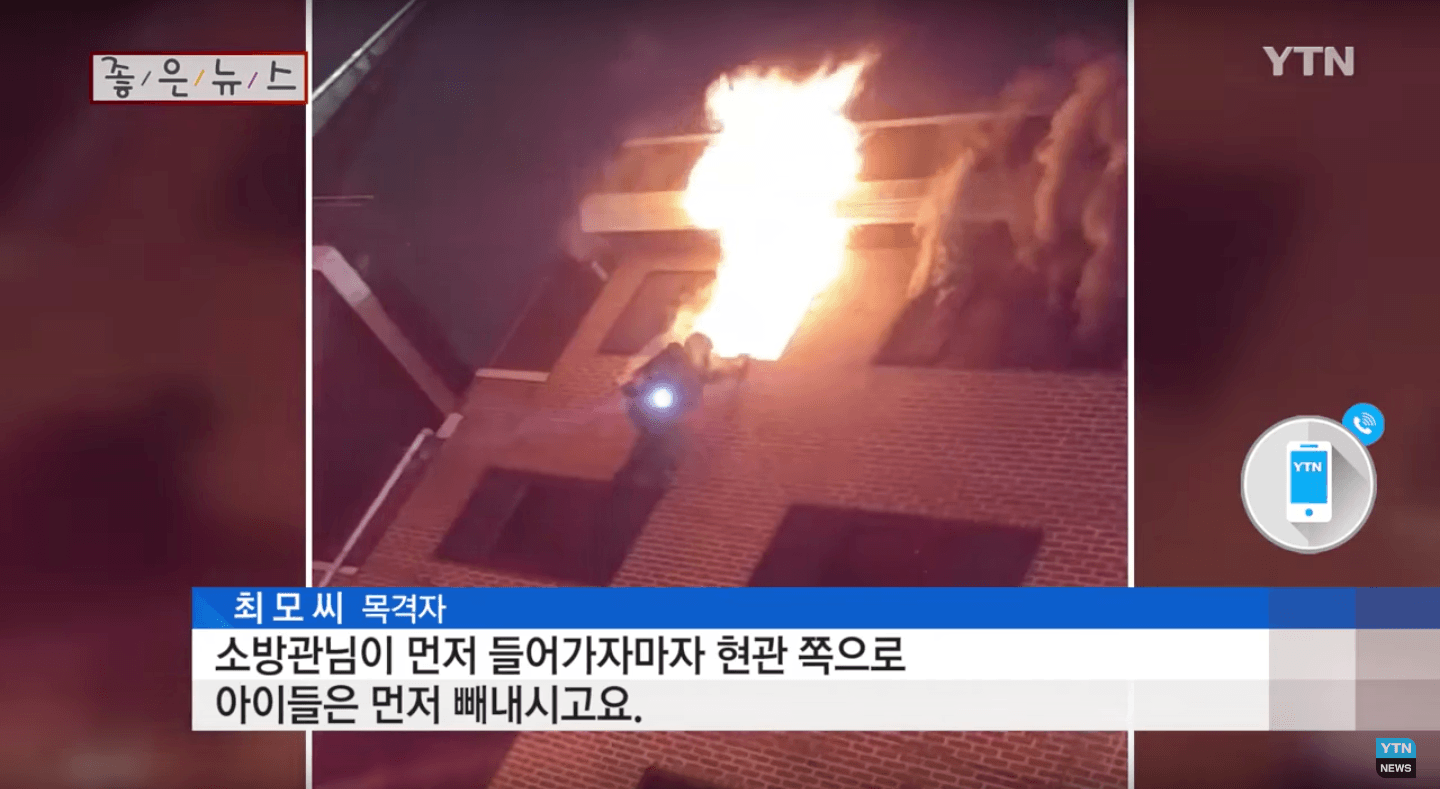 Fortunately, there were no injuries or casualties from the fire, and with the firefighters' heroic work, all residents were safely escorted out of the burning building, and the fire was extinguished.
Firefighters Kim Sung Soo (43) and Choi Gil Soo (34) were the names behind this noble and courageous act, and unfortunately, firefighter Kim suffered burns to his face and hands, while firefighter Choi injured his back.
Watch the heroes at work here.
We sincerely wish the two heroic firefighters a speedy recovery.
Source: Dispatch
Share This Post