Fans Furious Over Twitter Account Ridiculing Idols' Gifts To Fans
A series of tweets critiquing and ranking the lunch boxes at"MBC Idol Star Athletic Championships" is under fire for making fun of something idols had gifted to fans.
On January 16, recording for the annual "MBC Idol Star Athletic Championships" (ISAC) took place.
During the recording of ISAC, participating idol groups gave complimentary lunch boxes to fans that came to cheer for them. The recording hours for ISAC are especially long and tiring for participating idols but these hours also affect the fans that came to support their respective idols.
As a token of their appreciation, idol groups give complimentary lunch boxes to their fans for cheering for them and enduring the cold weather through the long period of recording.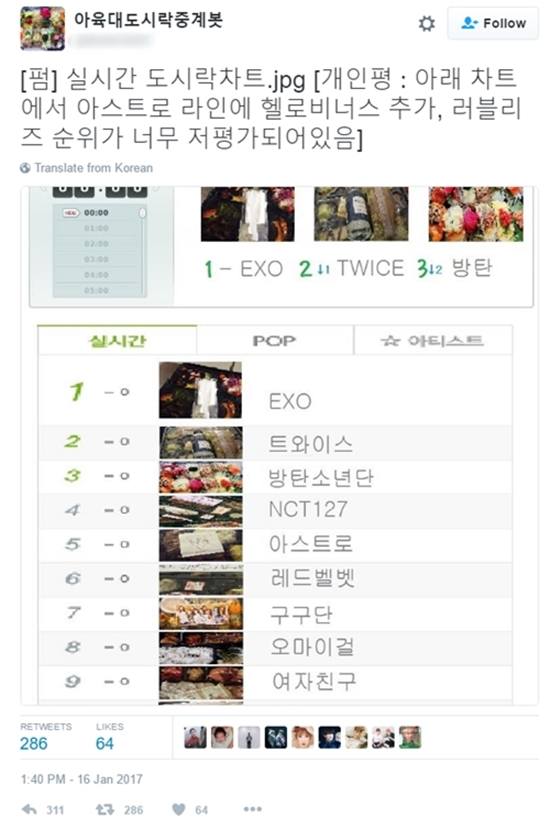 An anonymous Korean netizen under the pseudonym: "ISAC Lunch Box Commentating Robot"  had the audacity to take photos of the lunch boxes and then critiquing and ranking these lunch boxes.
Over 30 idol groups participated in ISAC and among those groups under the scrutiny of this malicious user are Red Velvet, TWICE, BTS and more.
Fans of these groups quickly turned to Twitter to express their disgust and disbelief at the anonymous netizen for doing such a tasteless series of tweets.
Check out the tasteless tweets that made fans angry below.
In regards to BTS's lunchbox the netizen said: "While many groups just give out hamburgers or chicken for their dinners, this group has offered a lot in their lunch box. They really gave a lot…? I wonder why they gave so much!"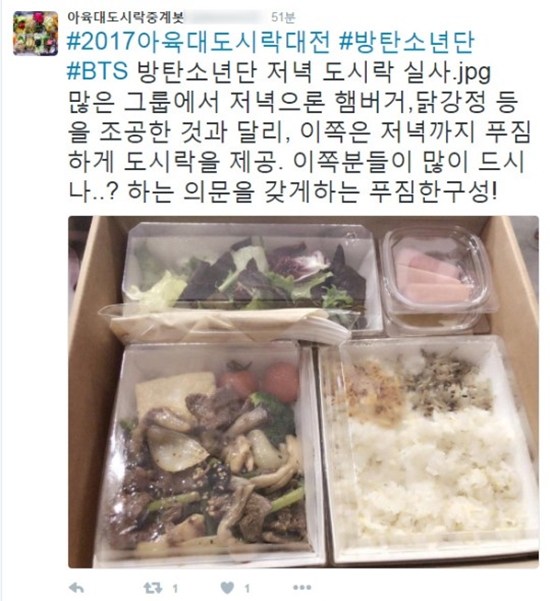 On Red Velvet, the user said: "I understand that Red Velvet's gift for the fans was a high-end lunch box catered from Outback Steakhouse, but their dinner gift was the worst of all the girl groups. They gave a Loteria burger and a can of Pepsi. What is the reason for that? Because of EXO's absence? I think the fans would be really disappointed in the sudden decrease in quality…!"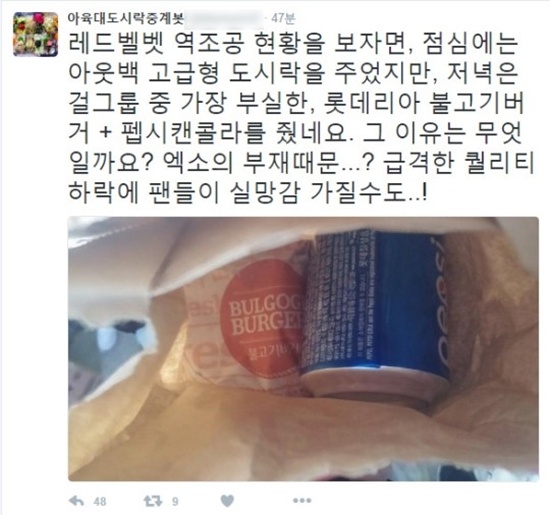 On TWICE, the user said "As expected of the first place TWICE… Seems like I'll fall for TWICE… Cheer Up from the first place life…" It's been made public that TWICE gifted their fans with breakfast, lunch, and dinner sets as well as a coupon for a free pair of Spris Shoes.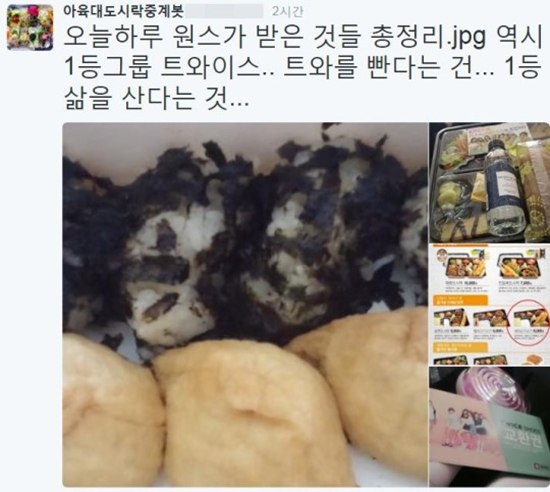 Before ceasing activity on the Twitter account and deleting all the senseless tweets, the anonymous netizen posted a final update saying "I received a lot of negative feedback from Twitter users. I will not evaluate the lunch boxes in the future."
Source: Dispatch
Share This Post