Korean article attacks Lizzy for alleged "insincere attitude" at recent press conference
A news article is claiming that After School's Lizzy is under fire for her insincere attitude at the press conference of television program, Vanity Table. 
On September 5th, Lizzy appeared on the press conference of Vanity Table with co-hosts Super Junior's Leeteuk and actress Han Chae Young, where she coincidentally exposed Pledis Entertainment for her chances on contract renewal.
The day after, a news article wrote on how Lizzy disrupted the atmosphere of the event with her alleged unnecessary comments about her drinking and weight gain. The article also detailed how co-host Leeteuk handled the situation and tried to stop the singer from making such comments.
It was also hinted that it is because of Lizzy's behaviour during the press conference that she may be reconsidered for her continued appearances on the program.
Netizens, however, were not convinced of the credibility of the news article. The article itself was flooded with comments speculating it to be a malicious ploy against Lizzy after taking a jab at Pledis Entertainment's CEO for not giving her any jobs.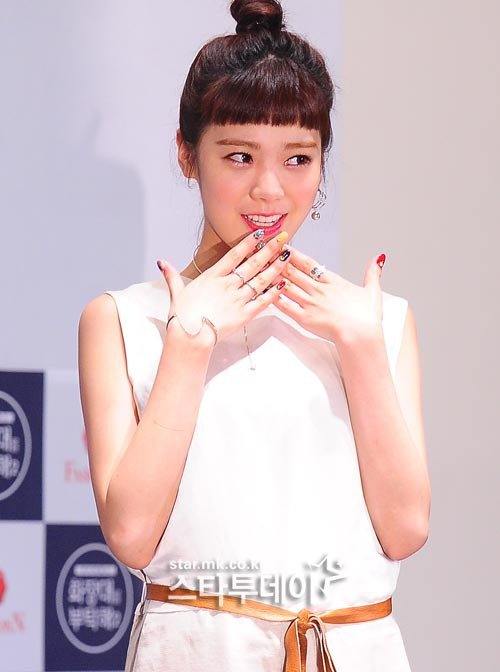 Source: StarToday
Share This Post