Korean Woman Accusing Yoochun Of Rape Describes Sexual Assault In Graphic Detail
While authorities are still investigating details regarding JYJ member Yoochun's alleged sexual assault cases, the media has continued to release details concerning each case. 
And while exactly which accuser was not specifically named, one woman has come forth with details regarding her assault, revealing everything in an anonymous interview with broadcasting station MBC. According to the woman, who worked as a server at the adult entertainment establishment at which Yoochun frequented and allegedly assaulted several different women at, she still remembers the incident vividly.
In the interview, she explained that she worked at the establishment because she needed a lot of money to pay for her tuition. And while such places are known to be synonymous to brothels, she explained that she knew that the particular establishment wouldn't prostitute her because they didn't want to be linked to scandalous activities.
In regards to the night of the alleged assault, the accuser claims that while entertaining himself, Yoochun is known to sing and turn up the music very high. She went on to explain that while she was working, Yoochun grabbed her waist and started dancing with her. While continuing to ask her how much money she needed and saying he couldn't hear her reply, Yoochun allegedly brought her to the bathroom, where it was noticeably quieter.
She then explained that when the two reached the bathroom, Yoochun proceeded to grab her face and kiss her before breaking it off and complaining, "What the…you have no emotion in your kiss, no emotion at all." At that point, she added that she was on her period, and that when he lifted her skirt up while kissing her, she told him to stop, even telling him that she was currently on her period.  However, his only reply was, "But I think I need to see if we're a good match."
According to the woman, at that point she tried to leave, but when she looked at the reflection in the mirror, Yoochun was already taking off his pants, and proceeded to grab her and sat her down. Afterwards, she recounted him saying, "It's okay, we'll start date. You can give it to me just this once, right?"
As she concluded her account of what happened, she explained why she thought Yoochun acted as he did. According to her, he knew that she was working at an adult entertainment establishment, so no one would believe her if she reported him to the police for sexual assault. Furthermore, the bathroom is the one place that doesn't have a CCTV, so without evidence, there would be no way she would win in a lawsuit against him. Lastly, she added that he probably though she wouldn't feel bad about having sex with him because he's a top star. However, she explained that she can't forgive him for looking down on her and having sex with her against her will just because she was in need of money.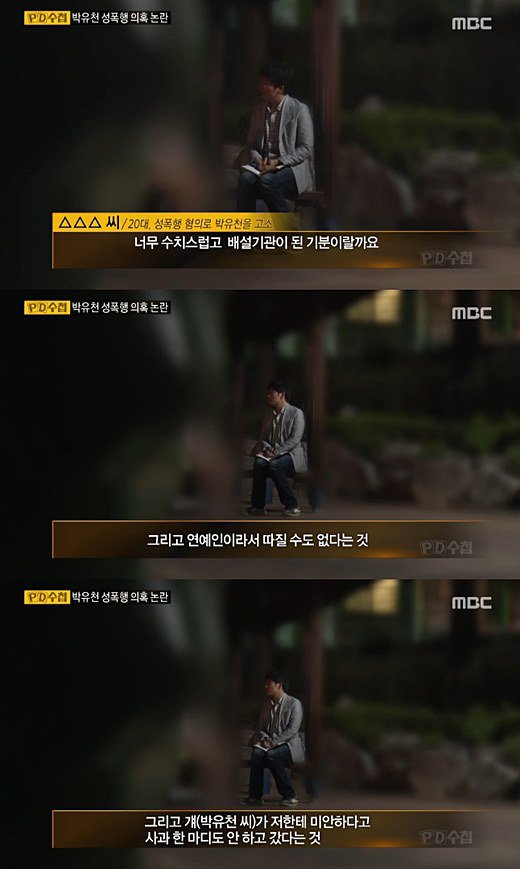 Source: MyDaily
Share This Post