Korean woman lights herself on fire after fight with husband
A 36-year-old drunk Korean woman set herself on fire after getting into an argument with her husband.
The woman involved in the incident, who has thus far only been identified as Ms. Kim, had gotten into an argument with her husband at the logistics firm she runs Gangneung. In spite of the fact that she was drunk, Ms. Kim requested the keys to her car so that she could leave, but her husband refused and demanded she use a chauffeur instead.
That's when things took a turn for the worse.
In her anger, Ms. Kim doused herself in gasoline and lit herself on fire. Her husband quickly extinguished the fire, but not before she sustained 2nd-degree burns on her body and the couch in the firm caught fire as well.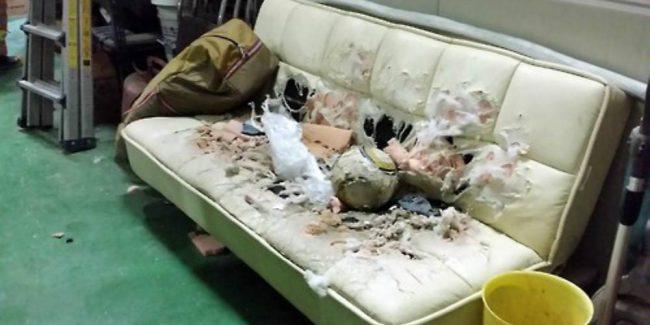 Ms. Kim was immediately rushed to Gangneung Hospital after suffering these 2nd-degree burns on her face and torso.
Police have confirmed the incident with footage from the firm's security cameras.
Source: Korea Stripes, Korea Times
Share This Post