Koreans Shocked By International Support For Alleged Rapist And K-Pop Idol Yoochun
Overseas fans from all over the world are uniting their support for JYJ member Park Yoochun who has been embroiled in a scandal after being accused of raping several women. And Korean netizens aren't understanding why.
Photos of oversea fans' support has been popping up all over social media, showing their love for the actor and singer. On June 27th, several fan communities for the group gathered to sign and leave messages for him, expressing their unwavering support for him. In a statement released by fans, they claim that the media coverage regarding the scandal has infringed his rights.
Fans were from China, Japan, Thailand, Vietnam and other Asian countries as well as Germany, the United Kingdom and other European countries.
However, Korean netizens are expressing their confusion over oversea fans' support for Park Yoochun. They wrote, "In the next life, I just need to be born as a handsome idol," "Heol," "Really, where is this going… Oversea fans are the problem… They don't know the gravity of this situation," "Wow…" and more.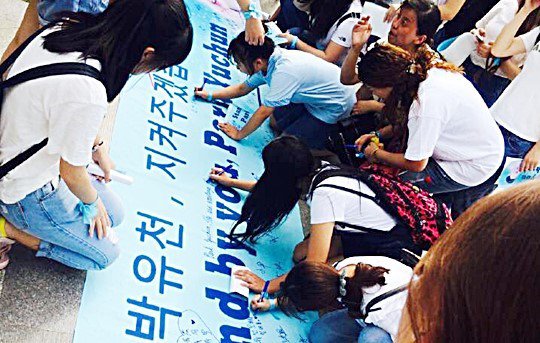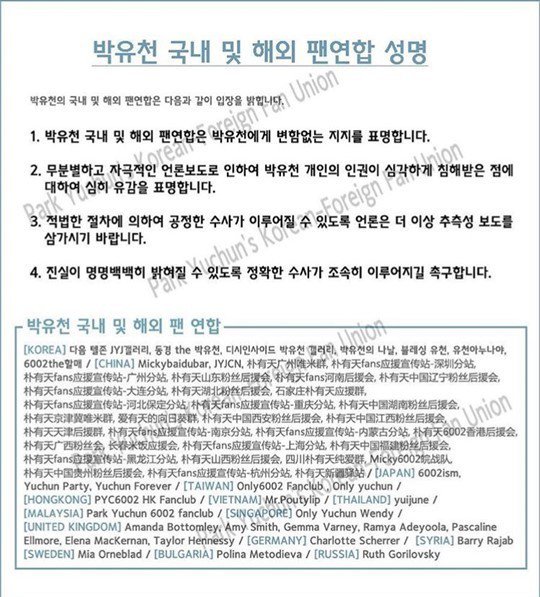 Source: Instiz and Kookmin Ilbo
Share This Post